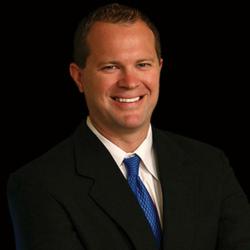 If you see opportunity take it. If you don't see opportunity make it.
Texarkana, TX (PRWEB) August 17, 2012
Shipp Outdoor, LLC the outdoor advertising spinoff of Shipp Marketing & Media, LLC is proud to announce the acquisition of Texarkana's oldest, largest, locally-owned outdoor billboard company, Whatley Sign Company of Texarkana, AR.
"When Shipp Marketing & Media was founded in 2003 my long term vision was not to be only a marketing company but eventually a company that owns and operates media properties. This is why I added '& Media' to the company name. Acquiring 44 billboards in strategic locations in Texas, Arkansas, & Oklahoma is a big first step in the direction I set for the company a decade ago," said Chad Shipp, President.
The outdoor billboard advertising business is a high barrier to entry industry due to many state and local regulations. For those interested in getting into the outdoor advertising business, buying an existing company is often the only efficient way of doing so. Billboard values tend to hold very well partially as a result of municipalities enacting such strict regulations making billboard companies an attractive investment opportunity.
"I've been looking for this opportunity for quite some time and as soon as I saw the company listed, I knew it was 'meant to be' because the timing appears almost divine," says Shipp. The 37-year old entrepreneur and Texarkana native says he lives by an adage he coined, "If you see opportunity take it. If you don't see opportunity make it."
Interestingly, Shipp got his start in the media industry as one of the early beneficiaries of Texas High School's Tigervision program. Upon graduating high school in 1993, he landed an internship position with ABC affiliate KTBS 3 of Shreveport, LA where he served as a news photographer and "one man band" reporter. Shipp won 8 Associated Press awards before getting into the advertising business in his early 20's.
According to the Whatley Sign web site, "the company was founded in 1948 by Robert Whatley. Today, over 63 years later, Whatley Sign is still a family-operated business run by David Whatley and son Zach."
Shipp Outdoor, LLC will only acquire billboard assets and not the sign making business or the billboards owned under the name Whatley-Sedgrass.
Many of the billboards acquired by Shipp Outdoor are in high traffic areas on I30 in the Texarkana area spanning from Arkadelphia, AR all the way to Leary, TX. The company will also offer billboards in Hope, AR, Borken Bow, OK near Broken Bow Lake and Ashdown, AR along highway 71, plus a nicely situated location on Loop 245 in Texarkana, AR.
Billboard inventory may be viewed online at ShippOutdoor.com. Interested advertisers may contact Gena Shipp, Account Manager (sister) at 903-824-0319 or toll free 1-866-99-SHIPP.
To learn more about Shipp Marketing & Media's services please visit online at ShippMedia.com. The company offers direct mail, television, radio, print, design, media planning and buying, internet search and display campaigns and much more.