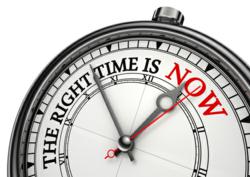 it was a warning shot across the bow for lawyers and law firms everywhere; get a grip on technology before it gets a grip on you, because excuses will no longer be tolerated.
New York, NY (PRWEB) August 17, 2012
It goes without saying there are some occupations that are synonymous with expectations of privacy and confidentiality. A priest is bound by oath to keep deeply personal matters private, a doctor is sworn to maintain patient confidentiality and attorney-client privilege is one of the basic foundations of our legal system. But in today's age of technology and Electronically Stored Information (ESI), toeing that unwavering line of trust is more difficult than ever, and if this sanctum of trust is ever violated, it's all downhill from there for everyone involved.
When the American Bar Association recently finalized the changes and amendments to the ABA Model Rules of Professional Conduct (dated August 2012), it was a warning shot across the bow for lawyers and law firms everywhere; get a grip on technology before it gets a grip on you, because excuses will no longer be tolerated. With the inclusion of this line in particular, "A lawyer shall make reasonable efforts to prevent the inadvertent or unauthorized disclosure of, or unauthorized access to, information relating to the representation of a client," business as usual for many lawyers must be rethought, retooled and reinforced. Trusted and experienced outside vendors with roots in both cyber security and electronic discovery like Global Digital Forensics can help make the transition not only much less painful, but much more successful as well.
Joe Caruso, CEO/CTO of Global Digital Forensics, has been helping attorneys and law firms cope with the ever changing worlds of technology and ESI relating to legal matters for many years. Coupled with his vast experience in cyber security and data breach/cyber intrusion emergency incident response, he has seen costly horror stories play out many times. "I've seen all kinds of lawyers," Caruso said, "from those with a finger right on the pulse of the ever changing digital world all around us, to those with absolutely no clue as to how dangerous of a game they are playing by not staying current, understanding how to safely use technology, or wisely relying on technology experts to help correctly fill the gaps when necessary. When I think about some of the haphazard ways I've seen lawyers approach technology and confidential digital information, I catch my head shaking side to side in utter disbelief. It's long overdue that entities like the ABA and court systems across the country focus a spotlight squarely on the problem and unequivocally make their position known that avoidable technology shortcomings and a general lack of savvy in this area will no longer be acceptable, or excusable. But they do have options, if they are willing to explore them and get the professional help necessary to get their house in order - before the walls come crumbling down."
Denial is Not Conducive to Success
"Just think about what can come through the doors at a law firm, big patent cases, substantial divorce settlements, entertainment suits, wall street cases, criminal cases, class action suits, the list is infinite. But just because they may feel ten feet tall and bulletproof due to their legal savvy and prowess, it doesn't make it so. And just because they are not sufficiently paranoid that someone is out there looking to fleece them of crucial and confidential information, it absolutely does not mean that someone is not. It could be happening to them right now. Rest assured there is somebody out there who would love to mine their vital nuggets of digital information, whether it's the opposition, cyber-stalkerazzi, foreign intelligence agencies, international hackers, or competitors, somebody wants that data, and the cyber age makes these kinds of "black bag jobs" easier and more profitable than ever. I think any lawyer would agree that it's much better to be on the defensive than in the news for the wrong reasons. By knowing the ins and outs of what lawyers do with digital information on a daily basis, as well as intimately knowing what dangers technology can present and how to avoid them, our specialists can help attorneys and law firms tailor a plan customized to their unique needs to avoid the looming pitfalls of the digital realm, help implement that plan and effectively monitor it. And should the worst case scenario somehow unfold and a breach does occur, we can seamlessly transition to an emergency responder role to stop the bleeding, close the wound and substantially reduce the destructive aftermath."
*Global Digital Forensics is a recognized leader in the fields of cyber security and electronic discovery. To speak with a cyber security specialist about penetration testing, emergency incident response and/or customizing a security plan tailored to suit your unique needs and help protect the confidential information that lies at the center of the legal arena, call 1-800-868-8189 anytime 24/7. Or visit http://www.evestigate.com for more information.