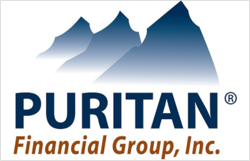 Jean Fridays has been a great program for the African Children's Mission. It allows us to serve others through our success.
Addison, TX (PRWEB) August 20, 2012
The Puritan Financial Group announced that their employees have successfully contributed to African Children's Mission thought its Jeans Friday program. Every Friday, Puritan employees pay $5 in support of ACM to wear jeans. Puritan has raised tens of thousands of dollars through these efforts that provide mosquito nets to help prevent malaria as well as food to assist those in need. Puritan Financial Companies is grateful to be blessed with the opportunity to sponsor many children and help give them hope for a better future.
Matt McIntyre, CEO at Puritan Financial Group, and Charles Pendley, the Corporate Chaplain, have made multiple ventures to Africa to visit the children sponsored through ACM. Matt says that, "he appreciates the work of ACM because they do more than hand out, they provide a hand up." ACM helps equip people in need by providing them ways to learn to better help themselves.
African Children's Mission is an Interdenominational Christian Mission Organization that operates children's ministries in Kenya and Uganda. ACM reaches out to children by helping provide food, education, clothing, medical care, and Christian discipleship. Beyond serving children, ACM helps educate and train local pastors and partners with them to reach out to their communities.
To get involved with African Children's Mission, the Puritan Financial Group encourages individuals to consider sponsoring a child for $25 a month. This is a great way to live out James 1:27 which says, "Religion that God our Father accepts as pure and faultless is this: to look after orphans and widows in their distress and to keep oneself from being polluted by the world." To learn more about ACM and how to donate, visit http://www.africanchildrensmission.org/.
About Puritan Financial Group
Puritan Financial Group Inc. is a group of companies focused on serving the financial needs of retirees and those approaching retirement age. Puritan works in financial planning for the experienced investor, supplying investment advice, financial services and insurance products designed to offer you low-risk solutions, competitive rates and positive returns.
Follow Us on Facebook - Puritan Financial Group
Find Us on LinkedIn - Puritan Financial Group
Contact Us at: 1-800-513-3243