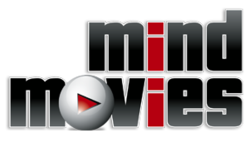 A dog friendly workplace keeps positive energy high and improves the overall atmosphere for the employees in the office.
San Diego, CA (PRWEB) August 21, 2012
Law of Attraction guru and Mind Movies co-founder Natalie Ledwell spoke out today on the benefits of allowing dogs into the Mind Movies workplace, in agreement with a recent study revealing that allowing employees to bring dogs into work creates a happier, more productive environment.
According to the recent study published by the International Journal of Workplace Health Management, "dogs in the workplace may buffer the impact of stress during the workday for their owners and make the job more satisfying for those with whom they come into contact."
Mind Movies, a San Diego-based personal development company, isn't the only animal friendly office in the country to regularly allow staff to come to work with their canine friends in tow. More and more companies appear to be allowing pets in the workplace.
One of the most infamous pet-friendly workplaces is the Daily Show with host Jon Stuart. Claudia Kawczynska of TheBark.com recently reported that Stuart's The Daily Show has been a dog-friendly workplace for about 15 years.
"The dogs loosen up the place," said Hilary Kun, supervising producer at The Daily Show. "If I have a bad day or am stressed, it's nice having the company of the dogs, to have them come into my office. Dogs are therapeutic."
On a recent episode of the Daily Show episode, Stuart announced that 'NBC Nightly News' anchor Brian Williams will appear in an upcoming "Rock Center" report on the benefits of a dog friendly environment as well.
Co-Founder of Mind Movies Natalie Ledwell commented that "a dog friendly workplace keeps positive energy high and improves the overall atmosphere for the employees in the office."
Over 900,000 people worldwide have already received Ledwell's free pre-made Mind Movies, which are dynamic, moving video vision boards that help users visualize and achieve their goals faster and easier than they ever thought possible.
To find out more about Mind Movies and download 6 free pre-made Mind Movies, visit: http://mindmoviestv.com
About Mind Movies:
Founded in 2008, Mind Movie's mission is to help empower people from all over the world to visualize their goals and manifest their greatest dreams and desires. Mind Movies has touched the lives of over 900,000 people around the world and is headquartered in downtown San Diego, California.
Company Contact Information:
Mind Movies
Media Relations
113 West G Street #122
San Diego, CA 92101
http://mindmoviestv.com