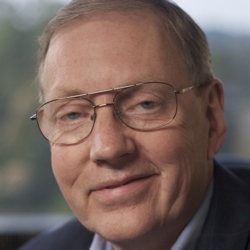 This raises the question: Did the maker of Actos stoop to the level of GSK to compete with Avandia in
the profitable diabetes drug market?
Birmingham, AL (PRWEB) August 17, 2012
Last month the maker of Avandia, GlaxoSmithKline ("GSK") agreed with the U.S. Department of Justice to pay a $3 billion fine and plead guilty to a felony in connection with its marketing of the diabetes drug Avandia and the antidepressants Paxil and Wellbutrin.
GSK admitted that, from 2001 to 2007, it failed to report safety data about Avandia's cardiovascular risks to the FDA. Since 2007, the FDA has added two black box warnings to the Avandia label so doctors would know about the drug's potential increased risk of (congestive heart failure and myocardial infarction (heart attack).
"The admission that GSK withheld safety data about Avandia from the FDA is similar to charges made in a whistleblower lawsuit filed by a former medical researcher for the company that makes Actos," says attorney and consumer advocate Michael J. Evans, in a article published on ConsumerNews.com.
"Dr. Ge alleges that the maker of Actos refused to tell the FDA about cases of bladder cancer and congestive heart failure because it wanted to make Actos appear safer than Avandia, the biggest rival of Actos," Evans writes. "This raises the question: Did the maker of Actos stoop to the level of GSK to compete with Avandia in the profitable diabetes drug market?"
The article comparing the Avandia guilty plea with allegations in the Actos whistleblower lawsuit is titled Diabetes drugs: Avandia maker's guilty plea and Actos whistleblower lawsuit raise safety concerns (Part 1 in a series).
"Part 2 of the series will be published on ConsumerNews.com today," Evans said.
The whistleblower lawsuit is U.S. ex rel. Helen Ge v. Takeda Pharmaceutical Co., 10-cv-11043, U.S. District Court, District of Massachusetts (Boston). A complete copy of the 116 page whistleblower lawsuit, as well as a page containing excerpts of the lawsuit, can be found on Evans' Actos Lawsuit website.
Michael J. Evans is an attorney who represents individuals in drug and medical device litigation. He is also a consumer advocate who publishes ConsumerNews.com.
Evans uses social media, cutting-edge technology and law firm Internet marketing practices to help clients and lawyers connect nationwide.
Evans helped pioneer law firm Internet marketing twelve years ago when he began organizing alliances of law firms to offer legal services to clients nationwide. Evans and other allied law firms represent people nationwide in mass tort cases such defective drug and medical device lawsuit, BP oil spill claims, and similar litigation.
Evans writes about the use of social media for law firms to connect with clients, as well as other issues involving lawyers and the use of technology, on his blog, Michael J. Evans: Law + Marketing + Technology.
Evans is the owner of The Law Offices of Michael J. Evans, LLC in Birmingham, AL 35255, but works with law firms licensed in other states to represent clients nationwide.
AVANDIA® is a registered trademarks of GlaxoSmithKline. ACTOS® is one of the trade names under which the drug pioglitazone is marketed. ACTOS is a trademark of Takeda Pharmaceutical Company Limited registered with the U.S. Patent and Trademark Office and used under license by Takeda Pharmaceuticals U.S.A., Inc.
Attorney advertising disclaimer: The attorney responsible for the content of this advertisement is Michael J. Evans. No representation is made that the quality of legal services to be performed is greater than the quality of legal services performed by other lawyers.
Sources:
http://www.justice.gov/opa/pr/2012/July/12-civ-842.html
http://www.nytimes.com/2012/07/03/business/glaxosmithkline-agrees-to-pay-3-billion-in-fraud-settlement.html?pagewanted=all
http://actos-lawsuit.pro/wp-content/uploads/2012/07/actos-whistleblower-complaint.pdf
http://consumernews.com/medical/dangerous-drugs/diabetes-drugs-avandia-makers-guilty-plea-and-actos-whistleblower-lawsuit-raise-safety-concerns-part-1-in-a-series-49816/