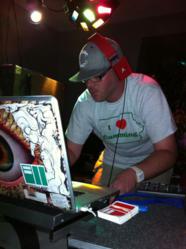 This site is pretty sick, and a great outlet for my music! ~Masekr, DJ
Minneapolis, MN (PRWEB) August 18, 2012
Launched with little fanfare on July 1, 2012, Seminal Sounds has quickly grown to become one of the internet's most-loved websites for electronic dance music lovers looking for their fix of news, music reviews and other information about the EDM scene.
The Latest News in Electronic Dance Music, Written by Real People
Aside from its slick design and cute logo, visitors to SeminalSounds.com will likely first notice that the site is chock-full of news articles covering the latest in the EDM scene. DJ and founder Matt Serious pointed out that providing the community with timely news that isn't able to be found on more mainstream music websites and blogs is one of the main goals of the entire team at Seminal Sounds, stating that "We know that we can bring news and information to the EDM community that other sites of a similar nature aren't providing." One look at the Seminal Sounds website makes it very clear that the team is heavily focused on spreading the EDM gospel without much of the boring chaff found elsewhere.
Seminal Sounds also takes pride in that all of their writers are actual members of the electronic dance music community, and not paid bloggers or interns who write simply because it's their job. Posts on Seminal Sounds are known for being cheeky and raw, with little attention to gloss and mass-media style guides. If you visit SeminalSounds.com, expect to learn, laugh and enjoy EDM news in an entirely new way.
Music Festival and Event Reviews Written by People who Barely Make It Home
Another visitor favorite on the website is the reviews of live events and music festivals, which are written in true form as they are experienced by the authors. Expect hilarious retelling of artist performances, venue conditions, meetings with die-hard EDM fans who travel the world in search of the next great show. It's clear that the goal of the Seminal Sounds festival review writers is to try to bring the reader directly into the experience, whether that's watching top-tier DJs performing live sets in the rain at Chicago's Soldier Field, or trekking through nightclubs waiting for the opening acts to finish their sets and clear off the stage.
Cheeky Interviews with Real Artists
Another of Seminal Sounds' goals is to put its community in touch with the DJs, music producers and other artists that fuel it, primarily through interviews which can only be described as "hilarious", "four stars" and "well worth the 5 minutes". Asked to comment on the Seminal Sounds interview experience, DJ Echtoo stated "Uh, I really like the word Seminal", while DJ Masekr noted that "This site is pretty sick, and a great outlet for my music!".
Anyone interested in electronic dance music in any way owes it to themselves to visit Seminal Sounds today at http://seminalsounds.com.
ABOUT SEMINALSOUNDS.COM
Founded by electronic dance music (EDM) producers, writers, DJs and other aficionados from around the globe, Seminal Sounds combines more than 100 years of EDM industry experience with the desire to bring the universe the most diverse coverage of the EDM 'scene'. SeminalSounds.com has everything from reviews of small local events to massive world-renowned festivals, interviews with DJs and other artists, and reviews of the latest tracks to pound dance floors. You can be sure that Seminal Sounds is legit because we're actually involved with the scene, and not just some college interns told to write this for their media agency. Visit us today at http://seminalsounds.com.