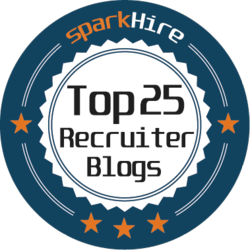 As recruiters will tell you, finding the best people is no picnic. The Top 25 Must Read Blogs For Recruiters will serve as a reference point for recruiters looking for some of the best guidance on the recruiting industry - Josh Tolan, CEO of Spark Hire
Chicago, IL (PRWEB) August 21, 2012
Recruiters looking for extra help acquiring top talent to survive and thrive in today's economy can now turn to Spark Hire's (http://www.SparkHire.com) new list of the Top 25 Must Read Blogs For Recruiters. The list contains blogs filled with advice, robust discussions, and even a bit of lighthearted fun.
"We all need a little advice and guidance from time to time, especially when times are tough," said Josh Tolan, Spark Hire CEO. "As recruiters will tell you, finding the best people is no picnic. The Top 25 Must Read Blogs For Recruiters will serve as a reference point for recruiters looking for some of the best guidance on the recruiting industry."
Spark Hire's Top 25 Must Read Blogs For Recruiters is comprised of some of the best online resources to help recruiters acquire top-quality candidates, filling their companies or client companies with the right fit candidates.
All blogs included on the list have the option to display a 'Top 25' badge on their page, indicating their status as a premiere destination for recruiters looking to find the best talent. All blogs that display the badge will quickly let recruiters know they're reading Spark Hire approved recruiting insights.
"We compiled this list in the hope that recruiters would find it useful," Tolan said. "While there are many great blogs for recruiters, we believe these 25 offer valuable information and unique content and promote the most meaningful discussions."
Click Here to See the List of the Top 25 Must Read Blogs for Recruiters
About Spark Hire
Spark Hire is a video powered hiring network that connects job seekers and employers through video resumes and online interviews. By integrating video screening and video interviewing into the hiring process, Spark Hire bridges the gap from the initial application to the final hiring decision by providing job seekers with a better way to stand out and employers with a more efficient way to identify top candidates. For more information, please visit SparkHire.com.