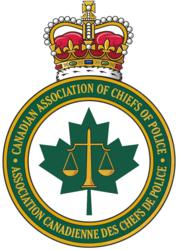 Since last year's CACP Conference many fully up-fitted vehicles have made their way to law enforcement agency jurisdictions across Canada and in the USA.
Toronto, Ontario (PRWEB) August 17, 2012
Driving from Toronto to Sydney for the 107th CACP Annual Conference in Sydney in a PlayBook equipped Ford SUV Interceptor, Gary Bauer is Using Mobile Innovations MPATrack software for BlackBerry to map his position. He is also submitting road-trip reports with Intergraph's new Mobile Reporter for PlayBook CAD (Computer-Aided Dispatch) solution. The President and Founder of Mobile Innovations, Bauer is sharing driving and reporting duties with Paul Grierson, Business Development Manager from D & R Electronics, -- the company that upfitted the new Ford SUV. Fully armed with Mobile Innovations and Intergraph Mobile Reporter software, the vehicle can be seen at the Intergraph exhibit at booth 324.
D & R's up-fit for the new, customer-ready Ford SUV Interceptor features a air-bag safety compliant, third generation PlayBook dock with microUSB and rapid charger connectors, extendable armature for maximum passenger ergonomics, on-board license scanner and ticket printer, as well as a fully programmable lights and sirens controller – all accessible via the PlayBook's heads up, display touchscreen.
The new Ford SUV Interceptor up-fit has recently made the transition from prototype to full production availability, and so joins the Ford sedan and Dodge Charger Enforcer, and Caravan mounts which are currently available from D & R Electronics. Since last year's CACP show in Windsor, more than a dozen fully up-fitted vehicles have made their way from D & R's state-of-the-art production facility in Bolton Ontario, to law enforcement agency jurisdictions across Canada, with new orders now being filled for customer agencies in the US and Canada. D & R Electronics is the only up-fitter in North America that has mounted PlayBook tablets in the new Ford Interceptor Sedan and Utility platforms, as well as the Dodge Charger and Caravan, with several additional vehicle models underway.
A powerful complement to Mobile Innovations' NICHE RMS software, Intergraph's Mobile Responder application extends the power of Computer Aided Dispatch to the front line and accelerates critical decision-making and incident management in the field. Interfacing with a BlackBerry PlayBook, field officers can access police databases in real-time, view event details and interact with dispatch centres to provide and receive dispatch and incident reports.
"With the BlackBerry PlayBook, Mobile Innovations, D & R Electronics, Intergraph and Research in Motion are delivering powerful data to the fingertips of law enforcement personnel and emergency responders in a fast, efficient, secure and cost-effective manner," said Bauer. "This is another great example of how we work with other partners to find better ways to maximize the power of the PlayBook solution and add significant value for end users."
As co-exhibitors at the CACP Bauer and Grierson will be in the Intergraph booth with their Ford SUV Interceptor, which will have a BlackBerry PlayBook mounted inside, in place of the traditional cruiser ruggedized laptop computers. They will showcase the emergence of the new up-fitted 'police-stations-on-wheels' in which officers will be able to work faster and smarter for their communities. The powerful new MPA Niche / Intergraph Mobile Reporter Ford SUV Interceptor can been seen at Booth 324.
###
For more information, please contact:
Gary Bauer – President
Mobile: 1-416-889-9997
Email: garyb(at)mobinnoco(dot)com
Mobile Innovations is a privately held company dedicated to enhancing law enforcement with the most advanced mobile data products available. Based in Niagara Falls, Canada, Mobile Innovations also has operations in Toronto and works with over fifty agencies across Canada, the United States and in the United Kingdom. Mobile Innovations is a member of the BlackBerry® Alliance Program with six years of service developing and implementing BlackBerry smartphone, and now PlayBook tablet applications.