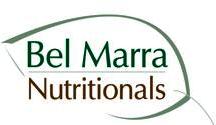 Spokesperson for Bel Marra Health Dr. Victor Marchione agrees with the research, "How many times have you heard that you should try chicken soup for a cold? It turns out that doctors have tested the theory and most agree it is a functional food."
Toronto, ON (PRWEB) August 20, 2012
Bel Marra Health, well known for offering high-quality, specially formulated vitamins and nutritional supplements, supports new research that proves the effectiveness of chicken soup in treating symptoms of a cold.
According to research conducted through the University of Nebraska Medical Centre, individual diets play a big role in treating symptoms of the cold. Researchers said they have discovered that chicken soup contains a number of medicinal substances.
Medical researchers believe colds are the result of mild infections in the upper respiratory tract. Most symptoms are related to the fact that the infection stimulates proteins that lead to immune reactivity. As a result inflammation occurs and circulating white cells called "neutrophils" create mucous release, cough and sputum. At the University of Nebraska, researchers demonstrated that chicken soup inhibited "neutrophils" migration, indicating an anti-inflammatory property.
While home-made chicken soup seemed to pass the test, researchers were curious to see how commercial products would stand up. Scientists also explain that many canned products contain extra sodium which can defeat your hydration efforts.
The Mayo Clinic supports the effectiveness of chicken soup and encourages people to include it in their diets, especially when they are suffering from a cold. Staff at the clinic says in addition to having an anti-inflammatory impact, it has the ability to limit the amount of time the viruses are in contact with the nose lining.
Those who have long questioned chicken soup as a remedy for the common cold suggest it is the steam from the hot bowl that is really helping people. The lead researcher from Nebraska took it upon himself to take tap water and heat it up to test the argument. It turns out that the hot water had no effect.
Spokesperson for Bel Marra Health Dr. Victor Marchione agrees with the research, "How many times have you heard that you should try chicken soup for a cold? It turns out that doctors have tested the theory and most agree it is a functional food."
CEO of Bel Marra Health Jim Chiang chimed in saying, "There are dozens of home remedies that have failed to live up to their hype; however, one treatment that has stood the test of time is chicken soup."
(SOURCE: "The Mayo Clinic", Cold remedies: What works, what doesn't, what can't hurt, July 2012)
Bel Marra Health, the maker of Immune Strong, offers high-quality vitamins and nutritional supplements in formulations designed to address specific health concerns. All ingredients are backed with scientific evidence. Every product is tested for safety, quality, and purity at every stage of the manufacturing process. Furthermore, Bel Marra Health products are produced only in Health Canada approved facilities, going that extra mile to ensure our health conscious customers are getting top quality products. For more information on Bel Marra Nutritionals visit http://www.belmarrahealth.com or call 1-866-531-0466.
Bel Marra Nutritionals, Inc.
100-7000 Pine Valley
Woodbridge, ON L4L 4Y8
pr(at)belmarrahealth(dot)com
866-531-0466
http://www.belmarrahealth.com