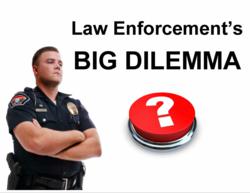 We simply want to remind them they do not have to sit idly behind watching their budgets shrink...
Los Angeles, CA (PRWEB) August 18, 2012
Grant Central USA has released a new video underscoring the big dilemma faced by law enforcement agencies nationwide and encourages departments to seek police grants and improve their police grant writing skills.
The one minute video is a montage of photos and animated images grappling with the eight hundred pound gorilla in the room, portrayed as the almighty "Budget Cut". Many police and sheriff departments understand perfectly well the impact budget cuts are having in their agencies.
"Many law enforcement agencies have to do a lot more with a lot less resources these days," says Rodney Walker, President of Grant Central USA. "We simply want to remind them they do not have to sit idly behind watching their budgets shrink because they can pursue law enforcement grants by developing and improving their skills in grant writing," says Walker.
Grant Central USA helps to train police departments, government agencies and nonprofits by offering grant writing online courses and grant writing workshops. John Bell of the City of Madera attended one of their trainings and says, "I thought the grant course provided a great foundation and building blocks for the beginning grant writer as well as more experienced grant writers; so it really provided something for everyone."
"Grant writing is not for everyone," admits Walker. "However, I am often surprised to see how many organizations overlook undeveloped talent that is sitting right inside of their company. With a little training and guidance, these agencies can develop their greatest resource, which is human resource, and achieve more." Walker and his team are making big plans to do this for government and nonprofit organizations by providing an array of specialized courses geared to help them develop and improve their skills in grant writing.
About the Company
Grant Central USA is a leading provider in the grant writing training industry offering both in-person and online grant writing courses. The company is based in Pasadena, CA and serves individuals and organizations nationwide to do a better job in writing grants that get funded. For more information visit GrantWritingOnlineCourse.com or call 1.888.293.0284.