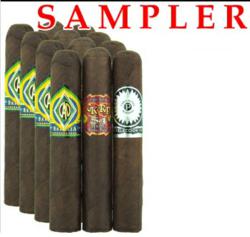 Cigar King was established in 1960 and has two locations in Scottsdale, Arizona and Skokie, Illinois just outside of Chicago
Scottsdale, AZ (PRWEB) August 19, 2012
Cigars have long been the image of celebration and prosperity. When the wife gives birth to a healthy baby boy or on closing of a big deal at work, it is only customary to break out a box of best cigars. Unfortunately, cigars are not always easy to find. They are not simply available in a convenience store sitting next to cigarettes; one have to go to a specialty store and sometimes they are just too hard to get to. When looking for a convenient way to find quality cigars, Cigar King might just have the answer for the people that are looking for luxury quality cigars.
Cigar King was established in 1960 and has two locations in Scottsdale, Arizona and Skokie, Illinois just outside of Chicago. They are dedicated to providing premium cigars at the cheapest prices. With only two locations, Cigar King wanted to let everyone know about their business ethic. In an effort to do so, they started a new website offering the same selection found at their stores, only now one can buy cigars online. They even include special deals and coupons from time to time.
Cigar King ships both nationally and internationally using the most reliable methods such as FedEx and USPS. They also guarantee that the cigars will arrive as fresh as when they were made. Cigar King ensures this by including humidifiers in all of their packages at no extra charge.
Whether looking for mild, medium or full body cigars, Cigar King has them on their new website. One of the more popular brands one can find is Oliva cigars. On the website Cigar King presents every variation of their Serie V collection, from the Churchill to the Torpedo. They also have a wide range of packaging, including five packs, tins and boxes.
There is also a wide variety of Acid cigars to be found on the site. These Nicaraguan made cigars are quickly becoming very popular because of their unique taste due to a unique blend of refined tobacco and spices.
This is only the tip of the iceberg; Cigar King has a huge variety of cigars to offer on their website. From 601 to Perdomo cigars, all of these are offered at a premium price online including shipping.
Want to know more about Cigar King, find more information on their website at http://www.cigarking.com