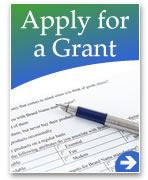 Los Angeles, CA (PRWEB) August 17, 2012
Michael Omidi, MD and his brother Julian Omidi, through their charity No More Poverty (nmp.org), are in search of a motivated youth football program to sponsor. Submissions are due this Friday, August 17th and the $500 sponsorship can be used for new jerseys, sports equipment, or other team expenses.
"Football and poverty, what's the connection? The positive impacts of playing competitive sports are well-known and disadvantaged young people, in particular, need the emotional, physical, and social boost that sports play provides," according to No More Poverty co-founder Julian Omidi. "Even more than that, team sports helps develop critical character traits and lifelong values that result in confident, motivated young people primed for successful lives. We want to help encourage kids to set and achieve goals. Victory on the football field can inspire dreams and hopes of a better life. It's definitely a win-win!"
TO APPLY: Players or coaches should present 500 words or less introducing their team and its players and conveying what's special about the team and its players. Submit the story on the No More Poverty Facebook page Facebook/nmp.org.
No More Poverty (nmp.org) is a not-for-profit charity organization (with a pending 501c3 application) founded by brothers Michael Omidi, M.D. and Julian Omidi. The organization seeks to end poverty at home and abroad by supporting the efforts of like-minded charities and agencies. Current efforts are focused on increasing awareness of and donations to charities already doing great work to address poverty and its staggering effects throughout the world. The plan is to soon expand our activities to include fostering business development and job creation in disenfranchised areas.
Join us in the fight for No More Poverty. Suggestions for worthy partners in the fight for NO MORE POVERTY are welcome. No More Poverty does not accept monetary support, but instead encourages direct donations to the charities featured on nmp.org. For more information, please visit Facebook/nmp.org or nmp.org.