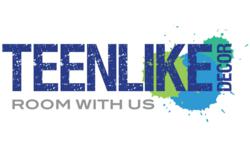 What's amazing about polyester is how versatile it has become.
Chicago, Il. (PRWEB) August 17, 2012
With the summer season coming to a close, many people are looking to change up their rooms from the bright, sunny colors accustomed to spring and summer decor, to the more calm, sometimes darker colors we've come to identify fall with. Design competition company Teenlike.com Inc. hopes that along with people changing their bedding for the upcoming fall season, they'll also consider changing fabric, along with embracing unique designs that will adorn the fabric, created by members of the company's community.
Teenlike is producing their bedding home decor using the polyester fabric. The change is considered risky itself with cotton still being the top choice of fabric in the bedding industry. While some have already warmed up to the idea and concept of polyester bedding, Teenlike founder Roland Ghetty realizes that there are also skeptics. "It's understandable. When people think of polyester, they think of a thick, heavy, unbreathable fabric," Ghetty explains. What's amazing about polyester is how versatile it has become." One example Ghetty uses is the way polyester is used in the clothing industry. "In the clothing industry, polyester can be made into satin shirts, dresses, and pajamas, then be transformed into sheer, silk-like blouses, but then it can turn into a thick sweater fabric. What was once only satin bedding can now be turned into cotton-like bedding, and it's also breathable like cotton. Really fascinating."
Teenlike plans to sell their bedding in the options of duvet covers and shams designed for the teen room. It's yet another quality, making an already different company even more different from the rest of the competition. It's something Teenlike feels is a huge advantage for them.
About Teenlike
Teenlike is an ongoing, online home decor design competition where winning designs are printed on home decor products, including bedding and rugs.
For more information, visit http://www.teenlike.com
# # #