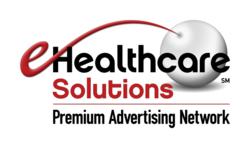 We're thrilled to be nominated for this prestigious award because it speaks to achieving success in several of our core values: innovation, leadership, quality, and customer service. I'm proud of our team for their efforts.
~ R.J. Lewis, Founder/CEO
Ewing, NJ (PRWEB) August 17, 2012
eHealthcare Solutions Premium Advertising Network is pleased to announce their nomination as a finalist in the PM360 2012 Trailblazer Awards for Vendor/Supplier of the Year.
Since 2009, the PM360 Trailblazer awards have recognized outstanding achievement and innovation in healthcare marketing.
The Company of the Year judging criteria were: Innovation in Marketing and Advertising; Talent Development; and Social Responsibility.
"As marketing and advertising continues to evolve, brands and their agencies need to find more creative was to make a true impact on their key audiences," said Anna Stashower, CEO and publisher, PM360. "This year's Trailblazer finalists represent this imperative in action. PM360 is honored to recognize the industry's most creative campaigns and the people and companies behind them."
Winners will be honored on September 21.
# # #
eHealthcare Solutions (EHS), http://www.eHealthcareSolutions.com, is the leading solutions-focused premium advertising network specializing in the digital healthcare marketplace. We exclusively represent the online advertising, sponsorship, email, and mobile opportunities of more than 75 of the leading healthcare professional societies, associations, and media companies; consumer health sites; and other quality digital partners in the pharmaceutical/healthcare vertical. These relationships provide the foundation for our being able to develop effective, custom solutions for our marketing clients who work with us as strategic partners to leverage our pharmaceutical, marketing, media, and digital expertise. We deliver high-value exposures to and engagement with target audiences across the many niches of healthcare.
Through our Premium Advertising Network, eHealthcare Solutions connects marketers and advertisers with physicians, other healthcare professionals, and health consumers across all major medical specialties and therapeutic categories. In addition to offering the standard network effect of strong audience reach through a single point-of-contact, EHS is known for its premium advantages of transparency in delivering targeted and advertiser-controlled campaigns via trusted digital partners with high-quality content.
Our roster of prestigious publishers in the EHS Network includes the American College of Physicians and Cleveland Clinic Journal of Medicine. Consumer information publishers include HealthyWomen.org, HealingWell, OBGYN.net, Glucose Buddy, Bella Online, and AIDS.org. Publishers serving both the healthcare professional and health consumer audiences include the American Academy of Family Physicians and the American Diabetes Association. eHealthcare Solutions delivers proven results for both advertisers and publishers.