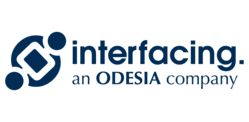 We have found the Interfacing EPC to be the most practical platform for our clients as they ramp up from a Visio level process documentation to a more streamlined and centralized solution
(PRWEB) August 22, 2012
ODESIA Group Inc. (TSX VENTURE:ODS) ("Odesia" or the "Company") reports that newly acquired Interfacing Technologies Corporation, a 100% owned subsidiary, is a Silver Sponsor of the 2012 Gartner Business Process Management (BPM) Summit in Australia.
Now operating as the official software division of the ODESIA Group, Interfacing Technologies will be attending the Summit to showcase their award winning business process management software , the Enterprise Process Center® (EPC). The EPC takes an innovative approach to process and procedural management which is gaining significant recognition from leading analysts and an honorable mention in the 2012 Business Process Analysis Gartner Magic Quadrant report.
Mr. Meir Levi, new chief Scientific Officer of ODESIA Group, and the original founder of Interfacing Technologies comments; "We are honored to be recognized in Gartner's report and are pleased to showcase the power of the EPC platform at this year's Asia Pacific Gartner Summit."
"As an emerging global player in the BPM space, we are committed to providing the highest quality of support and services to the Asia Pacific region where we have experienced great success and growth within this past year. Driven by our strategic partnerships with such regional leaders as PRIME Process Management Group (PMG), the EPC is rapidly gaining popularity amongst enterprise level organizations as they continue to recognize the intrinsic value BPM adds to their performance and competitiveness" commented Scott Armstrong, Vice President of Strategic Direction and Business Development.
Mark Khabe, Partner at Prime PMG adds; "Our clients are thrilled with the EPC solution due to its key benefits, affordability and ease of acceptance by the business user community. As the leading BPM services company in the region we have found the Interfacing EPC to be the most practical platform for our clients as they ramp up from a Visio level process documentation to a more streamlined and centralized solution. We are excited by the acquisition and ODESIA's vision to bridge the gap between process and performance by providing key decision makers with both the right data at the right time and now also the operational insight to take effective actions quickly. This is something really missing in the market and a real challenge for enterprise level organizations today."
As it relates to the greater organization, the recent acquisition of Interfacing Technologies is an extension of ODESIA repositioning strategy announced in late 2011. ODESIA is now focusing on working closely with its partners worldwide and in expanding the scope of its BPM offering to include expanded Business Intelligence layers to support of more a comprehensive solution supporting Intelligent Operations for enterprise level organizations.
CEO, President and Chairman Nicolas Bonnafous summarizes; "we are excited to begin offering Interfacing Technologies innovative BPM products under the new software division of the ODESIA Group. Moving forward our team will strive to continue adding value and synergy, to customers, and shareholders, while developing our new, unified business intelligence platform."
About Interfacing Technologies (A Division of ODESIA)
Interfacing Technologies Corporation is a pure-play Business Process Management software and services provider, and with over 20 years in the space, Interfacing is renowned as a pioneer in the industry. Interfacing's BPM solutions are intuitively designed for business users and cover the full spectrum of process improvement, governance and automation initiatives.
Interfacing Technologies is a 100% owned subsidiary of the ODESIA Group, and operates as the new BPM software division and continues to provide the highest quality products and services to Fortune 500 customers across all industries.
Visit http://www.interfacing.com for a multimedia product demonstration.
About ODESIA
ODESIA Group Inc. (TSX VENTURE:ODS) is a global solutions provider serving enterprise level Fortune 500 companies in the financial services, media, and telecommunications and manufacturing industries. ODESIA's team mission is to empower enterprise level companies with the ability to improve the efficiency of operations, enhance process performance, productivity and profitability, and make better overall business decisions by implementing Unified Business Intelligence solutions that present the right information, at the right time, and the right place. ODESIA is listed on the Toronto Venture exchange under the symbol "ODS."
A copy of the latest company data sheet is available at http://media3.marketwire.com/docs/ODS_Broker_Factsheet.pdf
About the 2012 Gartner Summit
Gartner, Inc. is the world's leading information technology research and advisory company. The Gartner BPM Summit is one of the premiere global BPM industry tradeshows of the year, and is attended by top IT and business executives and professionals responsible for implementing, managing or maintaining Business Process Management. The 2012 Asia Pacific Gartner BPM Summit will be held in Sydney, Australia, on August 20th and 21st.
For more information on the conference visit http://www.gartner.com