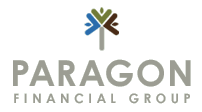 Orlando, FL (PRWEB) August 17, 2012
Paragon Financial Group (Paragon) announced that it has provided a $500,000 invoice financing line of credit to a start-up staffing company. The invoice factoring line will enable the Company to take on global contracts and expand.
The Carnel, Indiana-based entrepreneur is an existing Paragon client who was opening a new business and needed factoring to establish themselves and grow. The start-up Company provides niche staffing to fabricate thermal and acoustic insulation products in heavy duty vehicles and commercial aircraft.
"It was a natural fit for him to return to us, and it validates that we have provided excellent service in the past," said Michael Rossi, President of Paragon Financial Group. "We're truly excited to help him launch this new enterprise."
The factoring deal had 100 percent concentration, so Paragon worked with the single debtor to get written verification before they could sign off on the transaction.
With Paragon's accounts receivable factoring line of credit, the young Company has the opportunity for a successful launch and strong business growth.
ABOUT PARAGON FINANCIAL GROUP
For over 18 years, Paragon Financial Group has provided working capital solutions for growing companies throughout the U.S. They serve small to large-size companies across a wide variety of industries through invoice factoring, and purchase order financing up to $3 million per month in volume. Paragon is a leading source for account receivables financing, government contract financing, payroll funding, and purchase order financing. For more information visit http://www.paragonfinancial.net.