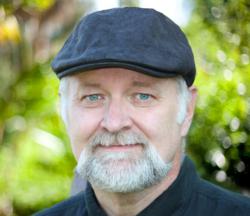 Saint George, Utah (PRWEB) August 19, 2012
David Farland has authored over fifty novels and anthologies and has mentored bestselling writers such as Stephenie Meyer, Brandon Mull, and Brandon Sanderson; Orson Scott Card called him one of the best sci-fi and fantasy writers of today. Farland is known for his renowned Runelords series, which will likely be adapted for film in the near future. Recently, his young adult fantasy thriller Nightingale won several awards--the Grand Prize at the Hollywood Book Festival, the International Book Award, the Next Generation Award, and it is currently a finalist for the Global eBook Awards.
Starting Tuesday, August 21st, Farland will have his short story "We Blazed" available for free on Amazon for a short time. "We Blazed" follows Alexander Dane, an immortal who wakes 100,000 years in the future and begins an eerie quest for the only thing that matters--the woman who promised to love him forever. As a Kindle version, the story includes author notes on its origin.