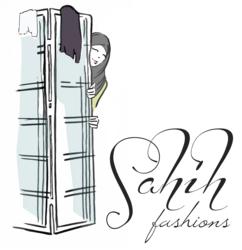 Blue Bell, PA (PRWEB) August 21, 2012
Sahihfashions.com, an aspiring online Islamic retailer, announced its launch to the e-commerce community. The company, which follows the credo to provide chic, modest fashions without compromising your faith, provides its users the option to purchase Muslim clothing and accessories, gift cards, and coming soon, virtual wardrobe consulting services.
Sahih Fashions is the first virtual fashion stylist and imaging consulting organization for the Muslim community. The mission is to educate others on the basic standards of modesty that Islam sets, and as such, promotes the many diverse dressing styles among the Muslim population around the world. Not only will users have the ability to purchase trendy Islamic attire, Sahih Fashions accommodates its clients with a personalized consulting experience in expressing your unique sense of style.
Newly converted brothers and sisters as well as family and friends of other religions will find the site extremely resourceful in finding everything from hijabs, thobes, abayas and accessories for the entire family as well as the added convenience to make purchases directly from your Facebook page. The Sahihfashions.com experience upholds the Islamic value of public decency as timeless and encourages its customers to advocate the same.
To learn more about Sahih Fashions, visit the website at http://www.sahihfashions.com.