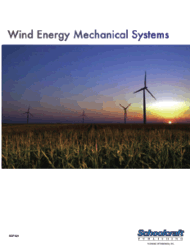 "Schoolcraft is pleased to see textbook sales shift toward the custom book program," said Pete Heinrich. "Instructors end up saving themselves time in the classroom and saving their students money at the bookstore."
Buffalo Grove, Illinois (PRWEB) August 28, 2012
Schoolcraft Publishing has seen a growth in custom book sales after reintroducing its custom book program in 2007. During that school year, Schoolcraft's custom books accounted for 25 percent of its textbook sales. This number jumped to 40 percent for the past school year.
Schoolcraft attributes this increase to the targeted nature of the custom books. Post-secondary and vocational instructors can select from over 1,000 technical skills lessons to find the content that matches their exact course. Their curricula can now shape the text, rather than having the textbook determine the educational program.
"Schoolcraft is pleased to see textbook sales shift toward the custom book program," said Pete Heinrich, Senior Account Manager, Schoolcraft Publishing. "Because an instructor can match these books to their course outlines, they end up saving themselves time in the classroom and saving their students money at the bookstore."
Custom books are a cost-effective option for instructors because multiple titles are no longer required for each course. One Schoolcraft custom book can cover various topics that are normally spread across many titles. This saves students from buying several books and conserves time in the classroom.
For additional information about Schoolcraft Publishing visit http://www.schoolcraftpublishing.com. You can also contact us at 800-837-1255.
About Schoolcraft Publishing:
Schoolcraft Publishing is a publisher and provider of training, teaching and learning materials for industrial technology and education, business and industry customized training, maintenance training, apprenticeship programs, safety and health training, and more. As the educational division of Telemedia, Inc., Schoolcraft Publishing benefits from its relationship with its sister division, TPC Training Systems, a leading provider of high-quality technical skills training materials to manufacturers, processing companies, utilities, and government/ municipal agencies in the United States, Canada, and other countries since 1969.
Contact: Evan McKenzie, Marketing Assistant, emckenzie(at)telemediainc(dot)com, 847-808-4019