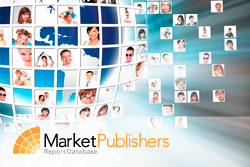 London, UK (PRWEB) August 17, 2012
RF technology is known since decades but its application in the field of consumer electronics has picked up pace off late. It is due to increasing mobility and communication devices and its usages in different associated devices. Introduction of set top boxes for HD view, iPads, iPhones, and the other devices in recent times have helped the industry to introduce new type of RF components design and architecture over the previous years. The RF components (RFC) market, on the whole, is expected to reach USD 17,123 million by 2017 at an estimated CAGR of 19.4% for 2012 to 2017.
Major players operating in the RFC market are Skyworks Inc. (U.S.), Murata Manufacturing (Japan), Triquint Semiconductors (U.S.), AVAGO Technologies (U.S.), RDA Microelectronics (China) and RF Micro devices (U.S.).
New research report "Radio Frequency Сomponents (RFC) Market for Сonsumer Electronics - Global Forecast & Analysis (2012 - 2017) by Applications, Modules, Materials & Geography" developed by MarketsandMarkets has been recently published by Market Publishers Ltd.
Report Details:
Title: Radio Frequency Сomponents (RFC) Market for Сonsumer Electronics - Global Forecast & Analysis (2012 - 2017) by Applications, Modules, Materials & Geography
Published: August, 2012
Pages: 249
Price: US$ 4,650.00
http://marketpublishers.com/report/technologies_electronics/semiconductors/radio_frequency_romponents_rfc_market_4_ronsumer_electronics_global_forecast_analysis_2012_2017_by_applications_modules_materials_geography.html
The research report covers the global RF components market for consumer electronics, segmenting it by modules, by applications, by components, by tunability, by materials, and by geography. It entails details of:

key growth drivers & restraints of the market;
hot issues and opportunities;
impact analysis of the market dynamics;
analysis of different applications of the market;
key trends shaping and influencing the market;
identification of segments with high growth potential;
region specific developments and peculiarities;
key growth strategies for companies in the precision monitoring market;
competitive landscape of the industry;
profiles of the major companies.
The study also captures the market roadmap with market sizes, trend lines, revenue forecasts, value chain, market & product trends, socio-economic trends and regulations, competitive landscape.
Report Contents:
1 Introduction
1.1 Key Take-Aways
1.2 Report Description
1.3 Markets Covered
1.4 Stakeholders
1.5 Research Methodology
1.5.1 Market Size
1.5.2 Market Crackdown
1.5.3 Market Model
1.5.3.1 Components of market model
1.5.4 Key Data Points from Secondary Sources
1.5.5 Key Data Points from Primary Sources
1.5.6 Assumptions Made for this Report
1.5.7 List of Companies Covered During the Research
2 Executive Summary
3 Market Overview
3.1 Market Definition
3.2 Roadmap to RF Technology
3.3 Market Dynamics
3.3.1 Drivers
3.3.1.1 High end requirement in communication devices
3.3.1.2 Expansion of new technology in untapped regions
3.3.1.3 Introduction on new materials to be compatible with all types of devices
3.3.2 Restraint
3.3.2.1 Highly fragmented market cause less price margin
3.3.3 Opportunities
3.3.3.1 Rapid technological transitions
3.4 Value Chain Analysis
3.5 Burning Issues
3.5.1 Local Manufacturers Existence Leads to Duplicity
3.5.2 Environmental Issues may Affect the Overall Business
3.6 Winning Imperatives
3.6.1 Change in Architecture Design of Communication Devices
3.7 Porter Five Forces
3.7.1 Bargaining Power of Supplier
3.7.2 Bargaining Power of Buyer
3.7.3 Threat from New Entrants
3.7.4 Threat from Substitutes
3.7.5 Degree of Competition
4 RFC Global Forecast & Analysis, by Components
4.1 Introduction
4.2 RF Filter (RX/TX Filters)
4.2.1 Surface Acoustic Wave (Saw) Filters
4.2.2 Bulk Acoustic Wave (Baw) Filters
4.3 Duplexers
4.4 Power Amplifiers
4.5 Antenna Switches
4.5.1 Types of Antenna Switches
4.5.1.1 Gallium Arsenide (GaAs) HBT switches
4.5.1.2 High Resistive-Silicon on Insulator (HR-SOI) switches
4.5.1.3 Silicon on Sapphire(SOS) switches
4.6 Demodulators
5 RFC Global Forecast & Analysis, by Tunability
5.1 Introduction
5.1.1 Antenna Tuning
5.1.2 Power Amplifiers Tuning
5.1.3 Filter/Duplexers Tuning
6 RFC Global Forecast & Analysis, by Modules
6.1 Introduction
6.2 Antenna Switch Module
6.3 RX Module
6.4 TX Module
6.5 Duplexer + PA Module
6.6 Multi Duplexer Module (Antenna Switch Module/RX Module + Duplexers)
6.7 RX + Duplexer Module (RX Module + Single Duplexer)
7 RFC Global Forecast & Analysis, by Applications
7.1 Introduction
7.2 Cellular Phones
7.2.1 Feature Phones
7.2.2 Smart Phones
7. 8.2 Silicon
8.3 Gallium Arsenide
8.4 Silicon-Germanium
8.5 Comparison of Various Compounds Used in RF Components Manufacturing
8.6 Future Materials Used in RF Devices Manufacturing
8.6.1 Gallium Nitride
8.6.2 Indium Phosphide
9 RFC Global Forecast & Analysis, by Geography
9.1 Introduction 3tablets
7.4 E-Readers
7.5 GPS Devices
7.6 Notebooks
7.7 Smart TV's
7.8 Set Top Boxes
...
More new research reports by the publisher can be found at MarketsandMarkets page.