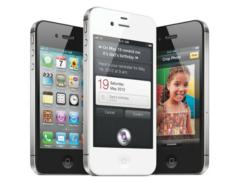 (PRWEB UK) 23 August 2012
Specialist iPhone insurer Protect your bubble knows more than anyone just how common it is to accidentally damage an iPhone. The cost of replacing these flash gadgets is huge, so they have come up with some great tips and techniques for protecting your valuable handset.
1. Get a screen protector
Apple's sleek machines don't just deliver in terms of usability – they also look great. Even the packaging it comes in is cool. Peeling off the protective film is a bitter/sweet feeling. You can't wait to start playing with it, but you also know that feeling of 'newness' has gone. Now your iPhone is vulnerable.
Getting a screen protector may take the edge off the iPhone's slender appearance and feel when you are out and about, but that's a small price to pay compared to how you'll feel if and when you drop it on the floor. So this is well worth doing – don't forget, you can always take off the protector when you are back at your (carpeted) home.
2. Give your iPhone a home
Protect your bubble has found that we usually keep our iPhones within six metres of us, day and night. But don't put it down randomly or you're bound to knock it, scratch it or pour something on it. Keep it in a regular place – preferably by a charging dock.
3. Give your iPhone something to wear
Remember that feeling of 'newness' we talked about? Well another reason it vanishes quickly is that we forget whatever else we carry round with us can also damage our iPhones. Whether it is loose change in your pocket or your keys in your handbag, the likelihood is your iPhone will get scratched unless you get a case for it.
4. Keep the iPhone dry
Mobile phones don't mix well with water in general. Being careful is important, but if you are taking a bath, are by the sink, on a boat or on the beach, your iPhone is at serious risk. Invest in a waterproof case to put your mind at risk.
5. Insure your iPhone
The cost of replacing an iPhone is enormous. Buying a new iPhone 4 could set you back £599, but insuring it costs a fraction of the price. Once you've sensibly decided to insure it, don't be suckered into getting insurance from a mobile network, as they charge much more than insurance available online. It is worth shopping around for cheap insurance quotes. Protect your bubble provides iPhone insurance at prices starting from £5.99 per month. So if your phone is stolen, lost or accidentally damaged, you can replace it for a much more manageable cost.
Protect your bubble is an online gadget insurance provider, specialising in great value insurance cover for iPhones, Smartphones, iPads, mobile phones, cameras and more.
Quotes can be obtained for your gadgets via the following URLs:
iPhone Insurance: http://uk.protectyourbubble.com/ip-iphone-insurance.html
Mobile Phone Insurance: http://uk.protectyourbubble.com/gi-mobile-phone-insurance.html
iPad Insurance: http://uk.protectyourbubble.com/ipad-insurance.html
Find Protect your bubble UK on the following social networks:
Facebook: http://www.facebook.com/ProtectYourBubble
Twitter: http://twitter.com/protectyrbubble
YouTube: http://www.youtube.com/protectyourbubble