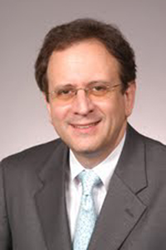 This year the patent law has radically changed so that now patents are issued to the first to file, not the first to invent.
Atlanta, GA (PRWEB) August 20, 2012
On Tuesday August 14th, host Elizabeth Gordon of Business RadioX™'s Results Matter Radio led a discussion about the importance of Atlanta in technology and business growth - Michael Lasky with Burr & Forman, Melanie Brandt with the Technology Association of Georgia (TAG) and Larry Williams with the Metro Atlanta Chamber of Commerce joined Gordon in the studio.
Michael Lasky brings extensive experience to Burr & Forman in all facets of Intellectual Property law, as well as a team of IP patent agents and other paraprofessionals. Prior to joining Burr & Forman as IP Of Counsel, Lasky was a partner at the national IP firm of Merchant and Gould for 22 years and then the founder of Altera Law Group, an IP boutique law firm, where he still practices jointly through his affiliation with Burr & Forman. He is one of a few attorneys who has continuously practiced in all areas of IP, namely patent, trademark and copyright (including advertising law) for his entire career. In that period he has become a recognized international speaker on strategic use of intellectual property.
According to Lasky, "This year the patent law has radically changed so that now patents are issued to the first to file, not the first to invent. This makes it difficult for entrepreneurs because they need to know to file for a patent first, then go in seeking venture capital. The patent helps protect the intellectual property."
Melanie Brandt is the Chief Operating Officer for the Technology Association of Georgia (TAG), the largest industry association in the state and one of the most successful Technology organizations in the country. She provides strategic leadership as well as management of TAG's operations, including key initiatives such as the annual State of the Industry Report, the TAG Business Launch Competition, TAG's Statewide impact initiatives including Economic Development support and TAG's Savannah, Augusta, and Middle Georgia chapters; TAG's Economic Gardening program; the 31 TAG Societies including those dediciated to strategic Georgia technology sector focuses such as Health IT, Financial Technology (FinTech), Information Security and Mobility; and the TAG Leadership Council.
Larry Williams serves as Vice President for Technology Industry Development at the Metro Atlanta Chamber of Commerce. Williams has successful experience building and managing state and local economic development, international business development and tourism development. He is a results-oriented professional with a reputation for service, satisfaction, and results. Williams works as a creative troubleshooter able to quickly identify and resolve problems at all levels. He is multilingual with international experience and understanding of global business practices and a solid leader able to build, mentor, and develop highly motivated, productive, and loyal teams.
To hear a rebroadcast of the radio show, go to Results Matter Radio.
About Burr & Forman's Results Matter Radio
http://resultsmatterradio.businessradiox.com/
Results Matter Radio brings you pertinent business information and real life solutions to help drive desired results – whatever your business may be. We interview Business Leaders and Trusted Advisors about the most important issues in Commercial Real Estate, International Commerce, Healthcare, Family Business, Corporate Litigation, Finance, Philanthropy, Estate Planning, and more.
About Burr & Forman LLP:
For more than a century, the experienced legal team at Burr & Forman, an Am Law 200 firm, has served clients with local, national, and international interests in numerous industry and practice areas, ranging from commercial litigation and class actions to corporate transactions, including bankruptcy and restructurings. A Southeast regional firm with nearly 250 attorneys and offices in Alabama, Florida, Georgia, Mississippi, and Tennessee, Burr & Forman attorneys draw from a diverse range of resources to help clients achieve their goals and address their complex legal needs. For more information, visit the firm's website at http://www.burr.com.
About Business RadioX™:
Business RadioX™ provides a turnkey solution for business owners who want to leverage the power of internet radio to meet their best prospects, establish credibility for their organization and heighten the placement of their brand in search engines rankings. With a professional venue and a proven formula, Business RadioX™ helps hosts podcast their shows and create a regular stream of dynamic content to share with their prospects and feed the search engines every week. Programs are recorded and streamed live to the internet from our corporate offices in suburban Atlanta. For more information or to hear a live show, visit: http://www.businessradiox.com.