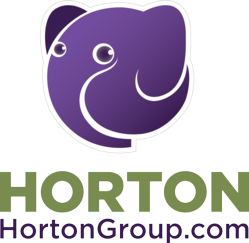 Nashville, Tenn. (PRWEB) August 17, 2012
The Horton Group blog strives to provide visitors with a fresh outlook on current and trending marketing techniques and strategies. With the progressive nature of marketing and advertising technology, it is one of Horton Groups main goals to keep the online community informed and educated over the best practices for integrating these new tools. The most recent post to the Horton Group blog highlights three key chapters of the book "Go Mobile," which offers some valuable tips on using mobile technology to grow a business. The article covers three chapters Horton Group believes center on key fundamentals to using mobile in a marketing plan.
Authors Jeanne Hopkins and Jamie Turner's new book covers a wide range of topics on mobile marketing, from basic mobile marketing campaigns to more intricate elements like setting up a mobile website. Horton Group has selected three chapters from the book that they believe set a strong foundation for the direction and structure of Go Mobile as a whole. Chapters outlined discuss how the most successful companies are using mobile marketing, some of the mobile strategies used by other businesses and a list of mobile marketing mistakes to avoid. To read the entire article visit the Horton Group blog. For those interested in getting their own copy of the book Go Mobile, it is currently available for purchase at local bookstores or can be found online at Amazon.com.
In their efforts to provide clients with access to the most innovative and creative marketing tools, Horton Group, continues to focus on the most cost effective technologies to promoting brand recognition. With more mobile devices on the planet than we know what to do with, mobile marketing represents an essential tactic all companies will need to learn. Implementing mobile into a marketing plan can take a large amount of time and resources. However, Horton Group claims their educated and skilled staff of developers and designers can meet any company's mobile needs. This includes mobile app development as well as optimizing websites for mobile browsing.
About Horton Group
For more than 16 years Horton Group has been dedicated to providing digital marketing resources, which allow businesses to connect with a greater number of customers. Since its foundation in 1996 Horton Group has been consistent in their pursuit of innovative marketing solutions for businesses and organizations of all kinds. The Nashville based full service marketing firm has branched out to include a greater depth of services such as: mobile app development, search engine optimization, social media management and web design. For those looking to strengthen brands and expand market reach they also provide media buying, email marketing, graphic design and more.
For more information on Horton Group contact them either by phone at 615-292-8642 or by email at info(at)Hortongroup(dot)com.