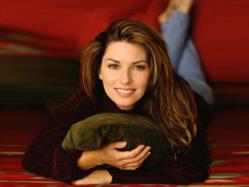 Pittsburgh PA (PRWEB) August 20, 2012
For over a year, Shania Twain tickets have been flying off the shelves to exuberant fans. While she isn't exactly going on tour across any country, Shania Twain is ready to hit the stage again this December. But only at Caesars Palace Colosseum in Las Vegas will fans' hearts be able to melt to the charming personality and exciting performances of the dearly loved Shania Twain.
Canadian country pop star Shania Twain has set some impressive records since the debut of the album that brought her fame, The Woman in Me. With over 40 million copies sold of her second album, Come On Over, Shania has dazzled fans of varied musical preferences for more than a decade.
Now that she will be performing exclusively at the Colosseum for the next two years, audiences will be coming from all over the world to be further spellbound when they buy Shania Twain tickets to see the country pop diva live at the Strip. With the likes of Celine Dion and Elton John already at Caesars Palace, Shania Twain has joined an elite group of country stars showcasing their talent to fawning fans of all ages.
With Shania: Still the One, the amazing talent behind 3 Diamond certified albums, will be returning in full, radiant glory to bring joy to her eclectic crowds after a limited role in country music over the last few years. Since 2011, loving fans have been patiently waiting, with their Shania Twain tickets close to their hearts, for the day they will be mesmerized by her sweet voice once again.
Among songs anticipated to warmly melt passionate audience members will be the first single Shania has released in over 6 years in 2011. Fans with Shania Twain tickets will be pleased to hear Today is Your Day. Shania put this special track together for her show, Why Not? With Shania Twain, with the help of music producers Nathan Chapman and David Foster.
In regards to the debut of Shania: Still The One on December 1st, Shania was quoted as saying, "I feel like I'm on top of the world. Honestly, I feel like I've climbed a giant mountain."
Headline Tickets Now is one of the most popular secondary ticket websites on the Internet. They have affordable sports, theater, and concert tickets across the United States and Canada, all without service fees. Headline Tickets Now is an accredited business with the Better Business Bureau (BBB) of Western Pennsylvania.
Please use discount code "shania" for 3 percent off the already lowest priced Vegas Tickets on the ticket exchange