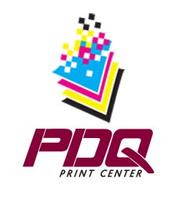 Scranton, PA (PRWEB) August 20, 2012
WHAT: Northeast Fundraising & Volunteer Management Workshop
PDQ Print Center will host an interactive non-profit workshop aimed at helping organizations of all sizes market their opportunities and further engage their community. Workshop attendees will be treated to presentations from various local non-profit professionals. The cost is $10 and includes free lunch. Interested parties can visit: (http://www.pdqprint.com/nepanonprofit.html) for more information.
WHEN:
Thursday, August 23, 2012 from 8:30 am – 1:00 pm
WHERE:
Radisson Lackawanna Station, 700 Lackawanna Ave, Scranton, PA 18503
WHY:
As a long-time member of the local business community, PDQ Print Center strives to raise awareness of and support for local non-profit organizations, through various sponsorships, 10% - 40% discounts for non-profits and their overall presence on local boards. The Northeast Fundraising & Volunteer Management Workshop is another extension of the organizations vision toward bringing the non-profit community together.
For over 35 years, PDQ Print Center has provided business development services aimed at assisting customers develop print and marketing solutions. They provide creative design, print, wide format, direct-mail, fulfillment & distribution services to their customers.