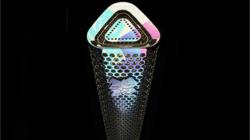 By creating the four flames through human endeavour at the four highest peaks in the UK we will ensure that the spirit of each home nation is represented in the Paralympic Flame
(PRWEB) August 17, 2012
The Paralympic Flame will travel the length, breadth and height of the United Kingdom before heading to London for the opening ceremony.
The torch journey will begin on 22 August at the top of Scafell Pike, Slieve Donard, Ben Nevis and Snowdon - the highest peaks in England, Wales, Scotland and Northern Ireland respectively.
Scouts will light each torch by using the traditional technique of rubbing flint to create sparks and kindle a flame.
Once lit, the torches will be transported to the capital of each nation, with each city hosting a Flame Festival, starting in London on 24 August.
The other festivals take place in Belfast on 25 August, Edinburgh on 26 August and Cardiff on 27 August.
The four flames will then be united in Stoke Mandeville – the spiritual home of the Paralympic Movement – on 28 August to create the London 2012 Paralympic Flame.
The torch will be transported to Stratford for the Opening Ceremony of the Games on 29 August with a 24-hour relay involving 116 teams of five torchbearers.
Sebastian Coe, Chair of LOCOG, said: "By creating the four flames through human endeavour at the four highest peaks in the UK we will ensure that the spirit of each home nation is represented in the Paralympic Flame."
The teams of Torchbearers have been selected through public nomination campaigns run by BT, Lloyds TSB and Sainsbury's as well as the British Paralympic Association, and have been chosen for the way they represent the Paralympic Values.
They include five members of the UK's first blind cricket team, five PE teachers from Davenant Foundation School nominated for their dedication to teaching Paralympic sports, and Argyle Bird, a 13-year-old from Hull who has not let his disability get in the way of him taking part in sport.
To see if the torch is coming your way, view the full route map
The Opening Ceremony of the London 2012 Paralympic Games will be available on More4 and online with Audio Description. The AD commentary, which will be available for all viewers,has been specifically devised and scripted by two describers, who have a strong pedigree in theatre AD.