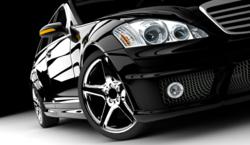 In the Dallas metro area 172 people lost their lives to a drunk driver in 2011.
Dallas, Texas (PRWEB) August 21, 2012
In 2011 many counties in Texas had a large drunk driving rate. Of these counties the ones that make up the Dallas-Ft. Worth Metroplex had over 5,000 accidents. According to TXDOT, of these 5,584 accidents 172 people lost their lives due to a drunk driver. Some of these fatalities were the driver themselves but many were innocent people who were in the wrong place at the wrong time with 404 total innocents killed state wide. Second only to the Houston area, Dallas County had 2,332 accidents with 56 Texans killed.
Since drinking seems to be as American as apple pie and the 4th of July, several alternatives to drinking and driving exist today. Mass transit, taxi services which must be arranged to and from, and designated driver services which provide drivers to drive your car for you are three options to drivers in the Dallas area. When people drive they usually know ahead of time that they are going to drink. A little pre-planning could lower these numbers and save lives.
Preferred Chauffeur is a primer designated driving service located in the Dallas area. Willing to drive anyone home in their car for any reason with the motto, Getting your Auto and Body home safely. Preferred Chauffeur was founded in 2011 with the goal of providing a viable option to driving while impaired. Contact Details: For more information on Preferred Chauffeur visit the company website at http://www.preferredchauffeur.com, or call us at 972-516-9000.