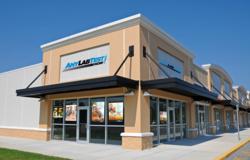 With the number of deaths reported continuing to rise each day, it is now more important than ever for us to provide this type of testing , allowing consumers to take control of their health
Alpharetta, GA (PRWEB) August 18, 2012
According to the CDC's West Nile virus update on August 14th, there have been 693 cases of the West Nile virus reported so far in 2012. This is the highest number of cases reported since it was first detected in the United States 13 years ago. Twenty-six of those resulted in death, and that number continues to rise.
ANY LAB TEST NOW® offers a simple blood test that can detect the virus, with results back in 48-72 hours. With increasing concerns in the community, it can help give people much needed peace of mind. If the virus is detected or an individual develops symptoms, they can consult with their physician quickly for appropriate care. This is especially true for pregnant or nursing mothers.
"With the number of deaths reported continuing to rise each day, it is now more important than ever for us to provide this type of testing, allowing consumers to take control of their health," said Clarissa Bradstock, COO. "We are committed to providing the most technologically advanced lab tests for children and adults at our 150 service center locations across the country."
Americans can get the West Nile virus test at any of ANY LAB TEST NOW® 's more than 150 locations nationwide. A doctor's order is provided and no appointment is necessary. Visit http://www.anylabtestnow.com for a location near you.