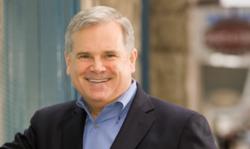 It's time for the cantaloupe industry to take action to protect consumers. Everybody loses when we can't trust the food we eat.
Seattle, WA (PRWEB) August 17, 2012
The Kentucky Department of Public Health announced today that cantaloupes grown in southwestern Indiana and sold in Kentucky were the source of a Salmonella outbreak that sickened at least 50 Kentucky residents and killed 2 people between early July and mid-August. In their release, Kentucky health officials announced that they believe the Salmonella outbreak is ongoing and may involve other states, including Tennessee, Indiana and Illinois.
Attorney and food safety advocate William Marler, who represents the families of dozens of people who died or whose lives were permanently altered after eating cantaloupe contaminated with another pathogen—Listeria monocytogenes—last September, commented on this most recent outbreak traced to melons:
"I've represented victims of Salmonella outbreaks linked to cantaloupes dating back to 2001. In 2009, the U.S. Food and Drug Administration issued guidance for the melon industry to prevent foodborne illness outbreaks associated with cantaloupes and other melons. For whatever reason, that guidance has not produced results. In 2011 and 2012 alone, we've seen hundreds of people sickened or killed after eating contaminated cantaloupes. This has got to stop."
Marler has represented victims of nearly every major Salmonella outbreak in the last 20 years. He has brought Salmonella lawsuits on behalf of victims of outbreaks traced to peanut butter, eggs, cantaloupe, beef, poultry, fish, sprouts, and numerous other food products.
"It's time for the cantaloupe industry to take action to protect consumers," Marler continued. "Everybody loses when we can't trust the food we eat."

U.S. District Court for the Central District of California, Case No. EDCV 01-00808-VAP(SGLx)