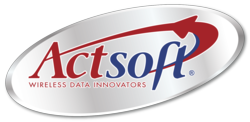 Windows customers can now benefit from Advanced Wireless Forms using the latest Nokia Lumia Series of phones available from AT&T.
Tampa, FL (PRWEB) August 17, 2012
Actsoft, Inc. and Nokia have announced that Advanced Wireless Forms are available for customers using the Lumia Series of Devices, including the 710, 800 and 900 models. Advanced Wireless Forms allows employers to transform any paper form into a wireless version. This robust application is designed to improve operational efficiency as employees in the field can collect and send information back to the office electronically, automating the process and eliminating wasted trips.
The latest installment of Advanced Wireless Forms utilizes mobile and web technologies to improve workforce productivity, control operating costs, and increase cash flow. No matter the complexity, Advanced Wireless Forms can be customized to serve business needs in any industry. The capabilities and benefits are endless.
"Actsoft is extremely excited to partner with Nokia and the Windows Phone Platform. Our Advanced Wireless Forms are already certified on AT&T's Wireless Network. Extending this tremendous application on the Lumia 900 on AT&T's network will prove beneficial for customers across all vertical segments," stated Kevin Thigpen, Actsoft Executive Vice President.
About Actsoft, Inc.
Actsoft, Inc. is a leading developer of mobile applications for today's business. Products include Comet EZ, Comet Tracker, Comet Mobile Worker, Comet Fleet, Advanced Wireless Forms, and DashTrac. Actsoft, Inc. provides enterprise solutions to thousands of companies throughout the United States, Canada and many locations around the world. Founded in 1996, Actsoft, Inc. is headquartered in Tampa, Florida. Actsoft was the recipient of Frost & Sullivan's Customer Service Excellence Award. For more information, visit http://www.actsoft.com.