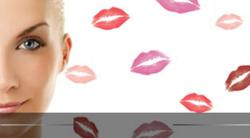 (PRWEB) August 18, 2012
The top nine proven ingredients for today's anti-aging movement are enthusiastically shared and utilized by UltraPure Cosmetics new campaign to fight the signs of age. Dedicated to finding the latest developments in the anti-aging field of skin-care, UltraPure announces the release of their latest products recognized for combating the signs of aging.
The beauty industry is now acknowledging the seven steps for the most beneficial anti-aging skin-care regiment as to stimulate, repair, transform, firm, contour, remodel, and finally to protect. Assembling a list of the nine top ingredients along with leading products that help aid in this regiment, UltraPure Cosmetics is helping in leading the industry towards ageless skin.
Leading the list is the always popular daily use of sunscreen which can drastically minimize the damage accumulated from sun exposure. Flawless Finish Foundation is a chemical-free sunscreen from UltraPure that is ideal for daily coverage.
Vitamin C aids in stimulating collagen and elastin production in the skin which in turn protects against DNA damage and lightens hyper-pigmentation. RadianCe Triple C Serum has one of the best solutions which includes a healthy dose of Vitamin C, and is just one of UltraPure's solutions for aging. ReverseAge Rx is a total rejuvenation treatment that fights against free radicals with its presence of retinols which increases collagen in the skin. Skin looks smoother with a glow, is tightened and eliminates the appearance of wrinkles and fine lines.
Other revolutionary ingredients that have made the list are Peptides, Carnosine, Glutathione, Phospholipids, Antioxidants and Alpha Hydroxy Acids and UltraPure Cosmetics has a proven line featuring these key ingredients.
As fall approaches and the elements of harsher weather set in; from wind, rain, snow, cold, and sun, the best thing to protect your youth is to protect your skin. Start the fall with a fresh face and fight the battle against time with the latest developments in anti-aging skin-care solutions.