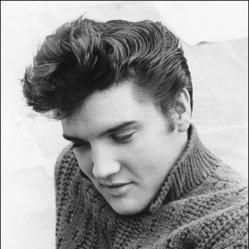 Los Angeles, CA (PRWEB) August 17, 2012
Elvis Presley is gone for 35 years already. However, he continues to live through his music. And to honor him and his legacy to the industry, cbsnews.com reported that fans of him flocked in Tennessee for a vigil held in his every death anniversary. GreenBeanBuddy looked into his fans different ways of showing him respect during the event.
According to the report, Presley's fans from across the United States gathered on Wednesday in Graceland, his mansion in Memphis where he and his father, mother and grandmother are all buried. Their purpose was to join the candlelight vigil to mark the King of Rock's 35th death anniversary. However, unexpected by the crowd, Priscilla and Lisa Marie Presley joined the event for the first time.
There were about 75,000 people who flocked Graceland on the eve of Presley's 35th death anniversary, as shared by the report. Nonetheless, it wasn't an all gloomy event, said GreenBeanBuddy. As it had known, there were some light moments that in a way coloured the vigil.
Here's an excerpt from the post "Elvis Presley Honored on His 35th Death Anniversary" by GreenBeanBuddy.com.
"Elvis Presley died on Aug. 16, 1977. However, 35 years after, his music and contribution to the industry were still remembered as his fans gathered together on Wednesday evening for the annual vigil dedicated to honor him. But unlike the previous years, Priscilla and Lisa Marie Presley joined the event.
At the eve of the singer's death anniversary, about 75 000 people flocked Graceland, Elvis' mansion in Memphis Tennessee, for the said vigil. And for the surprise of the crowd, the King of Rock's ex-wife, Priscilla, and their only daughter, Lisa Marie showed up. In a raised platform, the two women addressed the music icon's fans saying how they love them for the dedication to him."
As shared by entertainment and sports news website GreenBeanBuddy.com, before the somber mood of the vigil took over, there were Presley fans who lightened up the atmosphere. Particularly, it gave the singing and dancing of a Brazilian fan club and the lip synching of an Elvis impersonator as some examples of the light moments in the event.
Additionally, the site commented that the vigil was a testament of how the King of Rock n Roll is still loved. It said that it was also a proof that Presley could well be indeed the biggest symbol of rock and even went as far stating somehow his name became synonymous to entertainment.
Read More of the Latest in Entertainment and Sports at GreenBeanBuddy.com.