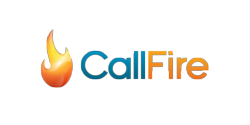 Santa Monica, CA (PRWEB) August 23, 2012
Political campaigns are here today and gone tomorrow. Resources are short and time is scarce. The relatively short shelf life of a campaign makes investing in expensive software not realistic. Installation of costly equipment for a campaign that usually lasts no more than six months rarely makes sense and when you have multiple offices it makes even less sense.
One of the most glaring example of this would be buying a dedicated campaign phone line. For one, installation of a phone system is both costly and is time consuming. Most of the major telecom providers require long term contracts that often outlive the duration of the campaign. The lengthy installation period often can take far too long. Even as it pertains to in-house IP phone systems, setting up a server box in a campaign is not realistic when financial resources are tight and there are no in-house IT people on site.
While traditional telephone hardware packages may not be the best fit to meet the unique needs of political campaigns, cloud based phone solutions offer a more reliable alternative. Cloud based telephony providers like CallFire offer local and toll free numbers that can be leased on a monthly basis at a minimal cost of one to two dollars per month. There are no long term contracts—you just use the solution for as long as you need the product.
The CallFire platform also allows political campaigns to create a virtual receptionist with customizable messages to greet your volunteers and route the call to the appropriate branch of the campaign. The virtual receptionist functionality has many advantages that are of particular interest to a campaign:
1. Connect to remote teams.
Depending on the particular organization, campaign teams can be spread across a state, or be working remotely from one of the campaign's many local offices. The virtual receptionist, allows the campaign to create multiple extensions that can route calls to departments and staff wherever they are in the country.
2. Create Multiple Departments.
With a virtual receptionist, callers can be routed to any department within the campaign. If an interested volunteer wants to speak to a field organizer, the virtual receptionist can have the call routed to all of the staff within your field team. Or if the campaign offers rides to the polls during GOTV they can have all the callers who needed a ride to be forwarded directly to GOTV drivers
3. No Hardware.
Your virtual receptionist requires no hardware. There's no need to clog up your temporary office space with clunky telecom servers. Using a virtual receptionist to route your calls directly to your staffs cell phones makes it unnecessary to purchase desk or cell phones for your staff. When your staff receives their call it will show up as a call from your hosted virtual number.
4. Answering Machine Service.
While it may seem like campaigners are wired in 24/7, just like anyone office environment, they too miss calls. With a virtual receptionist auto attendant campaigns can make sure that all they get all your voice messages emailed directly or you can check on the intuitive user interface to check unheard messages.
Getting a toll free or local phone number and setting a virtual receptionist phone tree has many advantages over traditional phone services. The set up process is minimal—usually within a matter of an hour—and the costs are minimal. The lower barrier to entry and ease of use make it particularly suitable for campaigns.
For more information please call our support staff at 213-221-2289.
About CallFire: CallFire is a Text and Voice platform that helps businesses reach customers, drive revenue and increase sales. We make telephone messaging simple. CallFire products include Business Text Messaging, Voice Broadcast, Toll Free Numbers, Local Phone Numbers, Call Tracking, IVR, Power Dialing for agents and more. Call analytics enable our 50,000 users to reach customers more often using text marketing, virtual numbers, autodialers and mobile messaging. To learn more about how to Grow your Business, visit http://www.CallFire.com.