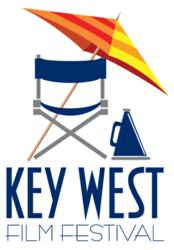 Key West, FL (PRWEB) August 21, 2012
Key West Film Festival (KWFF) and Big Vision Empty Wallet (BVEW) have teamed up for a national short comedy film competition. Prizes for finalists include meetings with major film industry players as well as a trip to the Key West Film Festival, where the winning film will be announced. The competition is being hosted on BigVisionEmptyWallet.com and is organized by BVEW co-founder Dani Faith Leonard and Avery Pearson of Big Nose Pictures.
Participants can submit a comedic short film not exceeding 10 minutes in length at http://bigvisionemptywallet.com/key-west-comedies. The creative teams from BVEW and KWFF will narrow down all submissions to a short list of 10. These chosen films will be showcased online for viewing and voting by site visitors alongside a prestigious panel of judges in order to identify 3 finalists. These 3 selected films will receive a screening and reception in their honor at KWFF 2012, and the Grand Prize winner will be announced at the festival awards ceremony.
The judging panel includes:

Kevin 'Dot Com' Brown, Comedian and Actor (30 Rock)
Tracey Nyberg, VP of Temple Hill Entertainment (producers of the Twilight Series, Everything Must Go)
Corey Campodonico, Producer of Robot Chicken and co-founder of animation house Shadow Machine
Kelly Reagan, Writer/Producer (Nickelodeon, The Oprah Winfrey Network, Boston Comedy Festival)
Leah Dubie, Comedian and Writer (WE TV's " Cinematherapy", Playboy Magazine, LOGO, truTV "World's Dumbest" ).
"As a lover of both comedy and film, I can't think of a better way to celebrate both than through a short comedy film competition judged by some of the best personalities on the comedy beat," said KWFF Vice Chairman Stephen Ananicz.
"We're inspired to create a film festival competition where comedians can celebrate their silly ideas in a tropical climate. The judging criteria is simple – make it short and make 'em laugh – so bring the funny!" added competition co-producer Avery Pearson.
About Big Vision Empty Wallet
Big Vision Empty Wallet is a membership organization, founded in 2010 by Dani Faith Leonard and Alex Cirillo. BVEW connects artists and industry leaders with companies, festivals, brands, and exclusive opportunities. BVEW Members include a wide range of people from Academy Award-Winning screenwriters and directors to Broadway producers to independent filmmakers and musicians. They are the best undiscovered artists and seasoned professionals working in film, TV, performing arts, music, and media. Find out more at BigVisionEmptyWallet.com.
About Key West Film Festival
The Key West Film Festival (KWFF) is a non-profit organization whose mission is to showcase films that exhibit excellence in storytelling and capture the essence of what Key West is all about: Creativity, Diversity, Sustainability, and Beauty. The inaugural KWFF will be held November 29 – December 2, 2012. Learn more at http://www.keywestfilmfestival.com.