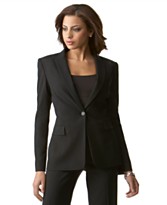 Brooklyn, NY (PRWEB) August 18, 2012
The Ghana wholesale clothing and product market is being supplied by Ghana wholesale clothing web site that is part of http://www.CloseoutExplosion.com, a New York wholesale export company that specializes in brand name clothing, shoes, and handbags. With access to designer closeouts, overstock, department store shelf pulls and store returns, Closeout Explosion Inc is able to supply retailers, boutiques, and wholesalers based in Ghana with top of the line closeout merchandise at below wholesale prices.
The high level of usage of the Internet in Ghana, and especially Facebook, is increasing the demand for American brand names as more consumers become exposed to designers such as Tahari, Jones New York, Kasper, Coach, Guess, Polo Ralph Lauren, BCBG, and other Western brands.
Retailers in malls such as the Accra Shopping Mall, Ranna Plaza Mall, Stadium Gate Shopping Mall, Makola Shopping Mall, and the Flower Plaza, cater to the middle and upper class, who due to their financial status, combined with their travels, and connections with relatives in the US and the UK, are eager to purchase high quality American and European merchandise. These consumers are already being courted by e-commerce vendors, Nigerian traders, and duty free shops that specialize in popular fashionable foreign brands. There is also a strong travel and tourist industry which can be an ideal market for internationally recognized designer labels. There also Ghana movies which feature actors wearing Western clothing and shoes, which further increases their popularity to movie goers.
Ghana has a strong local fashion scene, such as the Ghana Fashion and Design Week Show, and the Vogue Style School of Fashion and Design,through which designers like Sika Designs, Ohema Ohene, Bestow Elan, Christie Brown, Duaba Serwa, Mo saique, have thrived. "This love for fashion has actually fueled a further demand for international clothing labels as market awareness and interest has developed, similarly to what took place in the Nigerian wholesale clothing market" remarked Donny Lowy, who also runs http://www.wholesalenigeria.com
What makes this web site unique, is that it provides information on the wholesale market in Ghana based on actual customer interaction and feedback. "I have had many customers who have purchased wholesale clothing for Ghana, along with shoes, handbags, and other products from me, either by visiting the warehouse or by ordering online. This level of interaction has enabled me to have a firm understanding on the needs of apparel, footwear, and handbag resellers located not only there, but throughout Africa," added Donny Lowy, who is also a published author and experienced wholesale exporter.
As the economy improves due to a commodity boom, major cities like Accra, Kumasi, Tamale, Sekondi-Takoradi, Ashiaman, and Cape Coast are also benefiting, which in turn means that its population can also enjoy a stronger buying which can lead towards increased imports of wholesale fashion for these African cities. Foreign retailers such as Mango and T M Lewin have already entered this lucrative market, which further supports the potential of this once overlooked country.
Closeout Explosion has positioned itself to be able to supply brand name fashion dresses, suits, shoes, handbags, and other popular items to all levels of the wholesale and retail chain in Ghana. It addresses specific product niches through wholesale web sites such as wholesale dresses through http://www.thewholesaledresses.blogspot.com, wholesale suits for women through http://www.wholesalesuitsforwomen.blogspot.com, and wholesale women's shoes through http://www.wholesaleshoepallet.blogspot.com.
"While there are style and size requirements that can differ from the American and European markets for which the overstock and closeout merchandise were originally produced for, there are enough similarities, and demand for that matter, to make these products highly desirable and marketable in both urban and rural areas. The level of online usage can be seen based on the popularity of Ghana Web, which is searched over 500,000 times a month for on Google. You are now benefiting from a consumer that can shop online, and use payment options such as MTN Mobile Payment, OzinboPay, and the Vodafone Visa mobile payment system, which can all be used due to the prevalence of Internet cafes and mobile devices," summarized Donny Lowy.
Closeout Explosion Inc works with many freight forwarders such as Express Air Freight Unlimited, Impex, GrandBelle, Concord Shipping, and DB Schenker USA for shipping to Ghana, Nigeria, South Africa, Kenya, Botswana, Zambia, and other African countries by air. Depending on the country, shipping to Africa can be available on a freight collect basis, which enables the wholesale buyer to pay for shipping only upon receipt of his or her goods.