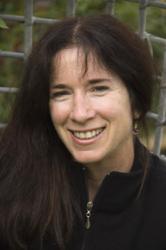 We try to keep the travel trade and the traveling public up on trends and issues on where people are going and what it takes to get there in this fast changing world.
San Francisco, CA (PRWEB) August 20, 2012
Where are Americans heading as the end of summer vacation closes in? Tours.com's Travel-Intel notes that off-season summer spots such as New Orleans, Atlanta and Boston are on vacationers list for where to spend leisure time over Labor Day.
Reviewing a Hotwire survey taken this month, Travel-Intel found ten hot spots that made the list for places to spend the last weekend of summer and hot may be the operative theme with Las Vegas and Orlando taking prominent placements. But off-season values were high on everyone's list this season for Labor Day vacations.
The newsletter also looked at what's new for cruise for the last half of 2012 and beyond. Companies such as Celebrity Cruise Lines are debuting their new suite amenities while Aman Resorts launches a new luxury dive vessel in the waters of Bali and Indonesia this October.
The latest issue of Travel-Intel, a travel industry newsletter that tracks trends in travel and is sent bi-weekly to 100,000 travel agents in North America, also looks into the best airports for long layovers (move over Dubai!) and offers tips and tools for beating insomnia on long flights. In other stories, the issue looks at the Gansevoort Group of hip, urban hotels in New York and Turks & Caicos and notes some inviting package deals through Kurtz-Ahlers & Associates' collection of exclusive hotel brands.
Meanwhile, travelers looking for literary stays can review a list of recommended hotel reading spots with the recommended books to go with them in an unusual story addressing the romance of reading while traveling.
Travel-Intel is written by experienced journalists who travel the world to bring back the latest updates in travel. The publication goes out twice a month to the travel industry to keep more than 100,000 North American travel agents and travelers up on what's happening in travel's constantly changing landscape. Travel-Intel then posts on Tours.com for those seeking answers through Tours.com's official directory of tour companies and travel information.
Current features and archives can be viewed at http://www.travel-intel.com.
"We try to keep the travel trade and the traveling public up on trends and issues on where people are going and what it takes to get there in this fast changing world," says Lark Ellen Gould, content director for Travel-Intel and Tours.com. "We monitor airlines, cruise lines, hotels and vacation destinations to shed light on what's new and what's worth knowing so travelers and travel sellers can make their best decisions."
Gould, a veteran travel journalist who has been covering the travel industry for more than 20 years, brings her incisive perspective to the publication and emails it on the 1st and 15th of each month to more than 100,000 travel agent subscribers in the U.S. and Canada, before posting those stories on Tours.com.
Tours.com is the worldwide directory of travel. As the most comprehensive tour and travel directory out there Tours.com has been operating since 1995 with a deep and searchable database of tours and tour companies according to company, region and experience. Tours.com features of directory 8,000 tour companies around the world. It is also a one-stop resource for visa information, important phone numbers for travelers, regional experts, and travel agents certified with in-depth knowledge in their chosen areas.
For more information visit http://www.tours.com.
Tours.com
Press Contact: Maria Polk
maria(at)tours(dot)com