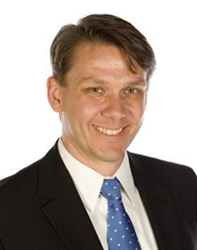 When my business partner and I were growing the company, I went to my EO forum for advice on how to hire a salesperson.
Atlanta, GA (PRWEB) August 21, 2012
On Thursday, August 16, Business RadioX™'s Atlanta Business Radio had the pleasure of hosting Hanno Ekdahl, the CEO of Big Sky Associates, Inc. and the President-Elect of the EO Atlanta Chapter. Co-hosts Lee Kantor and Stone Payton spoke with Ekdahl about starting the consulting firm Big Sky Associates and how the Entrepreneurs' Organization has helped him and his business partner grow a successful business.
The Entrepreneurs' Organization (EO) supports successful entrepreneurs across the globe, with more than 120 chapters in 41 countries. Their members are making a mark on businesses, industries and communities, all with the support and guidance of EO, their peers and chapter leaders.
For 25 years, EO has been working hard to expand its presence, launching new chapters every year in thriving cities. This commitment to expansion is critical to their mission of growth by way of globalization, and every new chapter further establishes EO as an elite network of global entrepreneurs. Hanno Ekdahl has served on the EO Atlanta board since 2009 and will become President of the EO Atlanta chapter in June 2013.
According to Ekdahl, there are 130 members in the Atlanta chapter. Members are grouped into forums, which are small groups built into a network who meet monthly to flesh out ideas and learn from each other. "When my business partner and I were growing the company, I went to my EO forum for advice on how to hire a salesperson."
Ekdahl is Co-Founder and Managing Partner of Big Sky Associates, Inc. Key engagements include the development of a new security clearance process for the U.S. Army, which dramatically reduced the time and cost to award security clearances. Based on the merits of this project, four Big Sky consultants, including Ekdahl, won the U.S. Army Commander's Award for Public Service. During his career, Ekdahl has led a wide variety of engagements with major companies in the financial services, energy, manufacturing, retail and health care industries.
To listen to this interview in its entirety, please visit Atlanta Business Radio.
About Atlanta Business Radio:
Each week, from the Atlanta Business RadioX™ studio in Sandy Springs, Lee Kantor and Stone Payton interview Atlanta, Georgia's top businessmen and businesswomen to learn what makes them the best at what they do.
About Business RadioX™:
Business RadioX™ provides a turnkey solution for business owners who want to leverage the power of internet radio to meet their best prospects, establish credibility for their organization and heighten the placement of their brand in search engines rankings. With a professional venue and a proven formula, Business RadioX™ helps hosts podcast their shows and create a regular stream of dynamic content to share with their prospects and feed the search engines every week. Programs are recorded and streamed live to the internet from our corporate offices in suburban Atlanta. For more information or to hear a live show, visit: http://www.businessradiox.com.