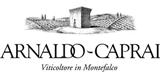 With this nomination, we're proud to represent the best the BelPaese has to offer: wine, food and culture. We're honored to be considered for such an important international award and placed alongside some of the best wineries in the world
New York, New York (PRWEB) August 20, 2012
Arnaldo Caprai, the pioneer and acknowledged leader in the production of top quality Sagrantino wines from Umbria, is among the contenders to win the "European Winery of the Year" Award from influential magazine Wine Enthusiast. Every year the industry-leading publication picks the best wineries and personalities in the wine world for its "Wine Star Awards." Wine Enthusiast and its editors described their decision process, "The innovative Arnaldo Caprai has helped revive Umbria's indigenous grapes, bringing the wine region into the international spotlight for its production of Sagrantino di Montefalco."
"In order to make a great wine, it's essential to have a unique grape, Sagrantino, and a unique territory, Montefalco," says Marco Caprai, owner and winemaker of Arnaldo Caprai, the man who brought Sagrantino from the small town of Montefalco on to the international stage. "With this nomination, we're proud to represent the best the BelPaese has to offer: wine, food and culture. We're honored to be considered for such an important international award and placed alongside some of the best wineries in the world."
As the only Italian winery nominated, Arnaldo Caprai will compete for the "European Winery of the Year" Award with fellow nominees Artadi (Spain), Chanson Père & Fils (France), Famille Perrin (France) and Veuve Clicquot (France). The winner will be announced in New York on January 28, 2013.
Wine Enthusiast Magazine was founded in 1988, bringing consumers vital information on the world of wine and hundreds of wine reviews in every issue. Since then, the magazine has grown to become the world's largest and most respected periodical devoted exclusively to wine and spirits.
About Arnaldo Caprai (http://www.arnaldocapraiusa.com):
The Arnaldo Caprai winery, founded in 1971 by Arnaldo Caprai, is the acknowledged leader in the production of top quality Sagrantino wines from Italy. Arnaldo Caprai purchased the renowned estate — which encompassed 12.5 acres of vineyards four decades ago — in order to produce unique, high quality, Umbrian wines. A singular passion and deep understanding of the local varietals, and continuous expansion of the estate fueled the growth of the winemaking company. In 1988, Arnaldo's son, Marco Caprai, began managing the family business. During this time, production of Arnaldo Caprai premium wines increased greatly, along with global recognition of the family brand. Marco's unbridled determination led directly to new acquisitions, scientific research and technological innovation. Today the Arnaldo Caprai estate stretches across 370 acres, with 220 acres currently in production. These vineyards are located in Montefalco, Gualdo Cattaneo and Bevagna, as well as the DOC Montefalco, DOC Colli Martani and DOCG Sagrantino di Montefalco production zones.