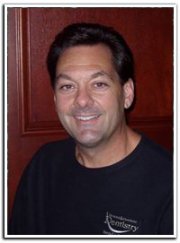 Tampa, FL (PRWEB) August 22, 2012
Randall A. Diez, DMD, cares about his patients and wants to help them improve their smiles. He understands how important it can be for people to have a smile that makes them feel confident. One of the things that many patients want is white teeth. As a cosmetic dentist Dr. Diez offers professional teeth-whitening procedures, which are usually much more effective than over-the-counter options.
Dr. Diez, like many dentists, uses tray-based whiteners to help patients get white teeth. The trays are customized to each patient, because the dentist takes impressions of the teeth to create trays that fit the teeth perfectly. A peroxide-based whitening agent is placed into the trays and the patient wears them for a specified period of time each day for a set number of days. The length of time that the procedure takes depends on how much whitening is desired.
However, some stains are caused by medications taken in childhood, or even from injury or trauma, and cannot be removed through the whitening process. As a cosmetic dentist, Dr. Diez offers porcelain veneers as another option to obtaining white teeth. The veneers are extremely thin porcelain wafers that are bonded directly to the front of the existing teeth. The color can be selected based on the other teeth in the mouth, so a bleaching process is recommended prior to mounting veneers for teeth whitening purposes.
Veneers can also be used by a cosmetic dentist to help teeth appear straight, to even out the edges, or to make teeth more uniform. Other cosmetic dentistry procedures include Invisalign, which is a teeth straightening procedure that uses clear aligner trays instead of metal braces. Crowns and bridges can also be installed to improve the smile. To learn more about cosmetic dentistry visit dentist-in-tampa.com.
General and Cosmetic Dentistry is a general practice offering patients personalized dental care for Tampa, FL for over 25 years. Dr. Randall A. Diez received his bachelor's degree from University of Florida, is a graduate from University of Florida College of Dentistry and Las Vegas Institute for Advanced Dental Studies. He is educated in advanced anterior aesthetics, cosmetics and reconstructive procedures and occlusion I (biting function and related muscles and joints). Dr. Diez is certified in sedation dentistry, Invisalign, CEREC, Laser Dentistry and TruDenta Migraine therapy. He is part of one percent of dental professionals providing the most recent FDA cleared laser procedure for gum disease and periodontal treatment, and only two percent of dentists have his level of advanced education. To learn more about General and Cosmetic Dentistry and their dental services visit their website at http://www.dentist-in-tampa.com and call (813) 321-0074 or (813) 358-5750.