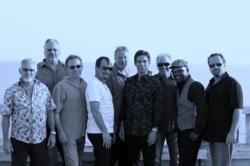 Modesto, CA (PRWEB) August 21, 2012
Dubbed the musical equivalent of "Saturday Night Live," thanks to both the band's longevity and a history of reinventing themselves, Blood, Sweat & Tears will perform for the first time on the stage of the Gallo Center for the Arts on September 13, 2012 at 7:00 p.m.
Tickets are on sale now and range from $19 to $69. Groups of 15 or more are eligible for a 15% discount. For tickets and more information, visit GalloArts.org or call (209) 338-2100.
Blood, Sweat & Tears formed in 1968, and became legendary for their fusion of rock, blues, pop music, horn arrangement, and jazz improvisation. Their hit songs include "You've Made Me So Very Happy," "Spinning Wheel," and "And When I Die." Racking up in sales in the millions, Blood, Sweat & Tears, earned multiple gold albums, 10 Grammy nominations, and won 3 Grammy awards, including Album of the Year.
Though there have been many changes to the band over the years, Blood, Sweat & Tears continues its tradition of finding and showcasing the brightest musical talent. Current band members are Teddy Mulet, Steve Jankowski, Dave Gellis, Jason Paige, Jens Wendelboe, Ken Gioffre, Glenn McClelland, Gary Foote, and Andrea Valentini.
The Gallo Center for the Arts' 2012-13 Premier Partner is Boyett Petroleum.
###