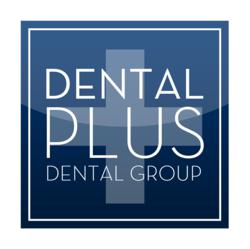 "We work exceptionally hard to maintain a high level of quality. We are pleased to be acknowledged for such a detailed and positive review."
Pasadena, CA (PRWEB) August 20, 2012
Multi-specialty dental facility, Dental Plus Dental Group, announces a positive review from DeltaCare USA, part of Delta Dental of California. On June 8, 2012, Dental Plus Dental Group received congratulations for their wonderful on-site quality management review, which requested no changes be made to the practice's already exceptional facility.
An integral part of Delta Dental of California's quality management program, the review process is designed as a means to educate and inform based on the Knox-Keene guidelines as detailed by the Department of Managed Health Care. Upon inspection, DeltaCare USA found that Dental Plus Dental Group met or exceeded their standards, and they will not require another review until May, 2013.
"Receiving a positive review from DeltaCare USA is great news," says Randy Roisman, Executive Director of Dental Plus Dental Group. "We work exceptionally hard to maintain a high level of quality. We are pleased to be acknowledged for such a detailed and positive review."
With a longstanding reputation as a premier multi-specialty practice in Southern California, Dental Plus Dental Group continues their legacy with yet another positive affirmation of their services, staff and facility.
About Dental Plus Dental Group
For over 40 years, Dental Plus Dental Group has been creating and maintaining more than just beautiful smiles. Dental Plus Dental Group makes "visiting the dentist" a stress-free and convenient experience. Dental Plus offers complete range of services and procedures in a single practice setting, and therefore, patients no longer have to seek and commute to new dental offices as different dental needs and desires arise. Whether seeking braces, teeth whitening, veneers, root canals, sedation dentistry, a simple cleaning or family dentistry, Dental Plus Dental Group is home to some of the most highly trained professionals, ensuring patients receive the highest level of care, comfort, and results all while using the latest technology.
For additional information or to make an appointment, please visit http://www.dentalplusdental.com.
For media inquiries and/or to arrange an interview, please contact Tyler Barnett at 323.937.1951 or tyler(at)tylerbarnettpr(dot)com.