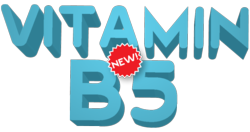 "This product is different because it attacks the acne from the inside out."
Murrieta, CA (PRWEB) August 22, 2012
Matsun Nutrition announces the addition of a new liquid supplement to combat acne to its line of stock products. The product uses Vitamin B5 with L-carnitine, alpha lipoic acid, biotin, Vitamin C and zinc to help those dealing with troublesome acne. The combination of these ingredients is meant to reduce the skin's production of oil and thus stop the acne before it starts.
Most people deal with acne at some time in their life and for some people it can be a really discouraging problem. When a person's skin produces too much oil, specifically sebum, the oil can clog the skin's pores. When a pore gets clogged acne can develop. The production of excess sebum can happen when a person is stressed or has hormonal imbalances, like during puberty or menopause.
Men and women can both suffer from continual acne, even after outgrowing the teenage years. Some common ways to deal with acne include face washes, lotions and topical creams. While some people may see changes from these sources, it's possible to cause more irritation to the skin and further aggravate the acne that is already present. "We wanted to offer another option for those suffering from persistent acne," says Brandon Siggard, CEO of Matsun Nutrition, "This product is different because it attacks the acne from the inside out."
Vitamin B5 is the main ingredient in this new product and this is based on a study done by Dr. Lit-Hung Leung. In 1995, Dr. Leung studied the relationship between acne and vitamin B5 (otherwise known as pantothenic acid.) People participating in the study saw improvement in their acne within one week to one month of taking high levels of pantothenic acid. This formula also has zinc which, according to the University of Maryland Medical Center, may "reduce the effects of acne."
Matsun Nutrition's Vitamin B5 supplement for acne contains:
Vitamin C 60 mg
Vitamin B1 3 mg
Riboflavin 3.4 mg
Niacin 10 mg
Vitamin B6 5 mg
Folate 400 mcg
Vitamin B12 40 mcg
Biotin 1000 mcg
Vitamin B5 or Pantothenic Acid 3400 mg
Zinc 3 mg
Selenium 14 mcg
Chromium 20 mcg
Molybdenum 35 mcg
In addition, this product also includes a proprietary blend of Aloe Vera Juice, L-Carnitine, Bromelain, Alpha Lipoic Acid, and Stevia.
Matsun Nutrition manufactures all products, including those for the private label program, in a certified-cGMP (current Good Manufacturing Practices) facility, using only premium/qualified ingredients. All Matsun Nutrition products are manufactured in the United States of America.