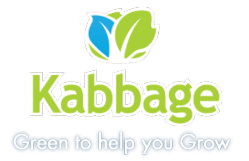 Kabbage has done something really unique that has helped small businesses grow and prosper.
Atlanta, GA (PRWEB) August 20, 2012
Kabbage, Inc., the leading provider of working capital for small businesses, announced today that it has been awarded 1st place in the "Most Innovative" category by Pymnts.com, an award that recognizes the most creative and disruptive companies in the financial services industry. A total of 142 companies were nominated for the award. A panel of 6 judges who are leaders in the financial services industry first selected 19 finalists across 5 categories. Kabbage was selected as a finalist in the "Most Innovative" company category, along with 4 other finalists, including Square, WePay, Mitek, and edo Interactive.
The winners in each category were selected by thousands of voters, with the "Most Innovative" category being the most hotly contested. Additional category winners included PayPal for Most Disruptive, Braintree for Best Technology, XYverify for Most Invisible, and LevelUp for Best Newcomer. Further details of The PYMNTS.com Innovator Awards can be found at http://pymnts.com/news/businesswire-feed/2012/august/15/paypal-kabbage-top-pymntscoms-slate-of-innovator-award-winners-20120815006200/.
"We congratulate Kabbage on winning the PYMNTS.com 2012 award for Most Innovative, the category dubbed the 'uber-innovator,'" said Karen Webster, CEO of Market Dynamics. "Kabbage has done something really unique that has helped small businesses grow and prosper. They have created a very slick data algorithm that uses social media data (among other things) to assess credit worthiness. The result is the ability for small businesses to have access to working capital to expand their businesses, which is especially important in these challenging economic times."
Kabbage's internet-based funding platform enables small businesses to receive approval and funds within 7 minutes of completing a simple online application – a process that would normally require months of hassle and paperwork when applying for traditional funding through a bank. Rather than relying on a credit score, Kabbage evaluates dozens of data sources in real time, such as shipping volumes, ecommerce and PayPal activity, social media activity, and other sources in its risk assessment algorithm.
Kabbage is honored to be included among such innovative, progressive and successful companies," said Kathryn Petralia, COO and Co-founder of Kabbage. "The team at PYMNTS.com and the judges of the contest represent some of the most experienced thought leaders in the financial services industry, and being selected as the most innovative company is a mantle we wear proudly. We look forward to a time when providing capital to small businesses isn't an innovation, but rather an industry standard that continues to fuel small-business growth, the engine behind our nation's economic success."
About Kabbage, Inc.:
Kabbage, Inc., headquartered in Atlanta, Georgia, is pioneering the first financial services data, technology and marketing platform for the millions of small and medium businesses that make a living selling online. Kabbage leverages data generated through merchant activity across various marketplaces and channels to understand business performance and craft financing options that meet their needs. Kabbage is venture funded and backed by Mohr Davidow Ventures and BlueRun Ventures, with additional investors including: David Bonderman, founder of TPG Capital, Warren Stephens, CEO of Stephens Inc., the UPS Strategic Enterprise Fund, and TriplePoint Ventures. For more information, please visit http://www.kabbage.com.
About PYMTNS.com:
PYMNTS.com is reinventing the way in which companies in payments share relevant information about the initiatives that shape the future of commerce and makes news. This powerful B2B platform is the #1 site for the payments industry by traffic and the premier source of information about "what's next" in payments. C-suite and VP level executives turn to it daily for these insights, making the PYMNTS.com audience the most valuable in the industry. It provides an interactive platform for companies to demonstrate thought leadership, popularize products and, most importantly, capture the mindshare of global decision-makers. It's where the best minds and best content meet on the web.
# # #