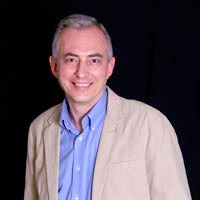 If you want to spend minutes instead of hours on social media marketing, watch this video.
Scottsdale, AZ (PRWEB) August 17, 2012
Don Crowther is teaching social media managers, entrepreneurs and business owners how they can reduce the time they spend on social media while increasing their results using simple systems.
Crowther, a social media expert and former marketing manager for Kimberly-Clark, ConAgra, and SC Johnson, is the creator of 3XSocial, a social media marketing course focused on three proven strategies for increasing social media ROI.
One of the challenges with traditional social media marketing is the amount of time and energy that is invested to make new friends instead of creating new customers.
In his series of free launch videos, Crowther shows how traditional methods are largely ineffective and what to do instead.
In his latest video, Crowther shows viewers how simple it can be to systematize social media marketing that actually works.
In addition to the videos, a number of social media marketing templates are also available for those who watch the video.
Viewers also have the chance to win prizes, like the new Nexus 7 tablet.
Those interested should visit the official site here.
3XSocialBonusReviews.com is preparing a 3XSocial Bonus and review which can be found on their web site at: http://3XSocialBonusReviews.com