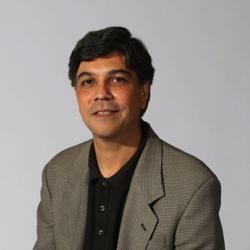 The biggest feature of CameraMator, besides eliminating wires and laptops, is that it will work with all major-brand cameras built in the last five years.
Irvine, CA (PRWEB) August 19, 2012
Irvine-based startup Wooblue has created the photographer's next must-have gadget: CameraMator. Previously available for the iPad, iPhone, and Mac platforms, CameraMator turns your mobile device into both a wireless remote control with access to the advanced features of DSLR cameras, and a wireless high-resolution viewer to review and share your photos beyond the camera's viewfinder. Based on user feedback, CameraMator has now expanded its solution to be compatible with the Android platform.
CameraMator has recently been featured on Popular Photography, Mashable, PetaPixel, and many other photography and tech websites. Learn more about the CameraMator project at Kickstarter/CameraMator.
###
About Wooblue
Wooblue is a group of established technology authors and industry leaders with proven experience and success in multimedia platforms, connected mobile applications and secure desktop applications. Founded in 2010, Wooblue has published several consumer and enterprise applications for iOS and Mac platforms and is currently focused on building solutions for professionals. Wooblue is based in Irvine, Calif.
For additional information about CameraMator or to schedule an interview, please e-mail Erica at press(at)cameramator(dot)com