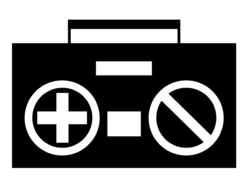 (PRWEB) August 19, 2012
They may barely be out of the gates perhaps, but newly formed band Stereo Off have looked at getting straight on with things and getting straight to business, even if they literally have just put up a website and just got started spreading the word out about their band this summer. Luckily with several other bands and projects already on their resumes, they have a bit of a head start.
Formed in 2012, Stereo Off is a five piece band based in New York, mixing and mashing indie rock guitars and bass with electronic overtones. With members of previous bands on the NYC and London scenes of the past few years, the new collaboration is hitting the ground running with the announcement of their first gig, at the Knitting Factory in Williamsburg, Brooklyn on Friday the 24th of August, 2012, with doors opening at 7pm, and Stereo Off going on at 8pm.
With members of the five piece NY indie band playing at these same venues before, but in other acts, be it rock, indie, dance or hip hop beats – this new project is an interesting mix of influences listed here, but also an attempt to start a new chapter and not sound too much like any of their previous bands. Sebastian leads the band with vocals, with Steve on guitar, Niall on five string bass, Darren on the drums and Bridget on keyboards.
The band is also currently working on their first LP, which is to be released in the coming months, perhaps once they get things together, as if they blinked and suddenly a new side project from earlier in the year has become a need to record the newly made tracks and manage a few sets in and around New York music venues, such as in the Knitting Factory, a very familiar venue to some of its band members, particularly both the Brooklyn or the previous Manhattan locale.
Along with music from Stereo Off, Hotel Mexico will be headlining that night, who have come here all the way from Japan for a US mini-tour.
Find out more about Stereo Off at the currently being set up site of http://www.stereooff.com and get tickets at http://www.ticketfly.com/purchase/event/143377