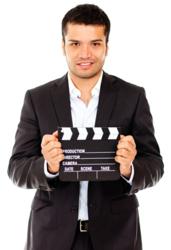 We are offering a solution to a problem millions are facing today. We stand behind our work and guarantee our removals!
Seminole, Florida (PRWEB) August 19, 2012
RemoveSearchResults.com announces a new service that might be of immense help to people living within the sunny state of Florida. People who have been arrested, and who have found their mugshots appearing on Florida.Arrests.org can have those results wiped immediately, with the help of RemoveSearchResults.com.
Understanding the Site
Florida.Arrests.org claims that it pulls mugshots from sheriff's offices located throughout the state. Since these photographs are part of the public record, the site has the legal authority to pull these photographs and name the crimes with which people have been accused. "Unfortunately, the site seems to use these images for pure "entertainment" value, and much of that entertainment seems to be based on humiliation." Said a PR representative for RemoveSearchResults.com
The site posts a picture of the person arrested, along with the person's height, weight, eye color, hair color and home address. The site even provides a map to the person's home address. At the very bottom of the site, a small button allows users to link with the arrested person's profile on Facebook, using the power of facial recognition software to allow linkages of old crimes to current profiles.
The site also allows people to comment on the people arrested, their crimes and anything else they deem interesting to discuss. " We see comments that defame the arrested and comments that compliment the looks of the people arrested very commonly." Said a spokesperson for RemoveSearchResults.com
Understanding the Damage
It's easy to see how this site could be dangerous for people who are arrested. One woman, for example, received a significant amount of comments that read, "I love you and want to marry you." a comment from the site reads. These users could easily find this woman on Facebook, and begin stalking her. Similarly, people could use addresses, names and personal information for identity theft purposes. According to an article published in the Palm Beach Daily News, Florida leads the nation in identity theft complaints, so this isn't a concern that's easy to dismiss.
Similarly, people who appear on mugshot sites like florida.arrests.org may have been arrested, but they may have also been acquitted of their crimes. An article from a reporter in Kansas City makes this clear when he relates the case of a woman who was wrongly accused of burglary when she was attempting to break into her own house after she lost her keys. The charges against her were dropped, but her image remained on a mugshot site. People who ran an Internet search for this woman might have seen the photographs, assumed she was guilty and made a judgment about her. This could have cost her jobs, promotions, bank loans or more. It's a common complaint.
Solutions For Removing Your Mugshot
Florida.Arrests.org provides a form that users can fill out in order to remove information from the site. However, the form only allows users to remove information if they were declared not guilty or the charges were somehow dropped for some other reason. Since it can take months for cases to work their way through the court system, this solution might not be helpful for people who want to remove those damaging photos right now.
RemoveSearchResults.com can provide that help, and results are delivered immediately. The company has a long track record of helping consumers in Florida and in other states, and the work has been widely credited with helping to heal the reputations of hundreds of those who have been ridiculed on mugshot sites.