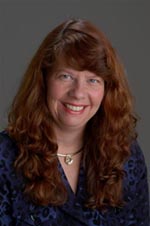 "The Queen of Rehab is coming to Pittsburgh, nobody is better at teaching people how to make bigs chunks of cash flipping houses" Josh Caldwell
Pittsburgh, PA (PRWEB) August 30, 2012
The Western Pennsylvania Real Estate Investor's Association is proud to announce the addition of Robyn Thompson "the Queen of Rehab" to the list of speakers for their Financial Freedom Seminar in October. The event will feature Robyn along with Ron Legrand "the Millionaire Maker" and Jay Conner "The Private Money Expert". There will never be a gathering of real estate investment guru's like this in Pittsburgh again.
This event is being sponsored by the Pittsburgh based Western PA Real Estate Investor's Association. This event is co-sponsored by Background Report 360, the company for full background checks in three easy steps. The club also known as WPREIA is committed to bringing in the highest quality speakers in the industry. The goal of this seminar series is to expose the people of the Pittsburgh metro area to the most up to date techniques for making money in a bad economy. This event is designed for people who have the goal of financial freedom. Seating for this even is extremely limited, and only the first 150 ticket purchasers will gain entrance to the event.
For those who are unfamiliar with Robyn Thompson. Robyn has been nicknamed the "Queen of Rehab" because she has become the foremost authority on making big chunks of money while fixing up and then selling dilapidated houses. Robyn is a former waitress who now runs a multi-million dollar real estate investing business. She has personally overseen the rehabilitation of over 300 single family houses ranging in price from $8,000 up to over $3,000,000.
Robyn brings a passion for education to her presentation. Robyn teaches people everything that they need to do to make a big check in the rehab business. She will start off teaching how she selects a house to rehab, and then work through the actual repair process, all the way up to staging and selling the property for a big profit.
Appearing on stage with Robyn Thompson will be Ron Legrand, nicknamed the "Millionaire Maker" because so many of his former students are now millionaires. Ron is a former auto mechanic turned self-made multi-millionaire. Ron will be teaching people how to buy and sell property using none of their own money or credit. Ron has personally bought and sold over 2,000 single family homes. Along with Robyn and Ron, Jay Conner will also be taking the stage. Jay Conner is the "Private Money Expert". After Jay's bank stopped lending at the beginning of the housing crisis, Jay went out and he raised over $2,000,000 in private money to fund his real estate investing business in just 90 days. With that cash infusion, Jay was able to invest in the sort of money producing properties that allow his family to live out their dreams. Jay will be sharing the secrets that he uses to legally raise large piles of money for investment.
To purchase a ticket to this life changing event, contact
Pittsburgh Real Estate Investor's Association
1708 Termon Ave
Pittsburgh, PA 15212
412 761 7342
Or go directly to the club's web site to make reserve your seat online - http://pittsburghreia.com/
The Financial Freedom Seminar Series is presented in an ongoing basis and is designed to help people who are looking for a way to escape the rat race. Anyone interested in attending future events should contact the club and ask to be placed on the email list for upcoming educational classes.