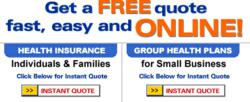 "Education is Key" in all careers is Mr. Stefani's mantra
Woodland Hills, Ca (PRWEB) August 19, 2012
Brilliant Insurance Services is pleased to announce the addition of Richard Stefani, CLU as a valued member to its team of professionals dedicated to serving its customers. Below are some facts about Richard worth reading.
Richard Stefani lost his father at the age of 4. His father, a successful businessman, had no life insurance. Consequently, he witnessed his mother being forced to sell the family home, car, and furnishings in order to survive financially. The impact of this trauma motivated Mr. Stefani to help other families to never experience what he did.
Richard Stefani started his insurance career in the Beverly Hills office of the New York Life Insurance Company in June 1977. He was successful "right out of the gate", becoming Rookie Agent of the Year for 1978.
"Education is Key" in all careers is Mr. Stefani's mantra. As a result, he worked hard to earn his CLU (Chartered Life Underwriter) by 1984.
Richard Stefani, CLU has earned numerous industry awards throughout his 35 years of practice, including National Quality Award (NQA) and Million Dollar Round Table (MDRT). He has placed over 700 million dollars of life insurance on the lives of those who have trusted him.
Richard Stefani is uniquely capable of understanding the insurance needs of the entrepreneur. He is a serial entrepreneur having started numerous companies outside of the insurance world and operating them concurrently over a 20-year span, with the help of office staff.
However, the responsibilities of family life motivated Mr. Stefani to divest himself of his other business ventures and devote himself solely to the world of insurance – his first love.
Richard Stefani specializes in Estate Planning, Funding Buy-Sell / Stock Redemption Agreements, Charitable Gifting Agreements, and providing life and disability insurance using Capital Needs Analysis.
In 2001, Brilliant Insurance Services started out with business insurance in California. Over time, Brilliant Insurance Services began growing in size and reputation. In the fall of 2002, Brilliant Insurance started providing Individual Health insurance in California. Then later in the summer of 2003, Brilliant Insurance began insuring businesses for Group Health insurance in California. It wasn't until sometime in 2004, that Brilliant Insurance began providing Life insurance in California.
According to David Karubian, the CEO of Brilliant Insurance Services, "…as the Baby Boomer generation prepares for retirement, the need for health, life, long term care, and disability insurance is a must, in order to protect the transfer of wealth from one generation to the next…"