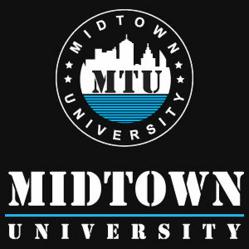 Miami, FL (PRWEB) August 20, 2012
Midtown University, an eminent online university has helped 90% of its graduates find the best jobs at reputed organizations across the world, through its Career Centre's Placement Services. Employers the world over prefer to hire Midtown graduates over others due largely to the University's higher standards of education as well as their deep knowledge, analytical and communication skills.
The University's Career Centre assists students and alumni in understanding their career related interests, personal preferences, strengths and values. It engages students in best practices in individual professional development and helps them secure employment in their preferred fields of work. Some of the more renowned industries where the graduates have been placed include aviation, banking, communications and telecom.
"Graduates of the University are developed so that they are ready to put knowledge into practice with strong ethics and principles. Therefore, the University is increasingly becoming the preferred choice of students globally, thanks to its high-quality education and excellent career centre services that enable them to put their acquired knowledge into practice," says Mark Bayer, communications director at Midtown University.
Given today's enormous economic challenges, inflation and rising unemployment, the University focuses on providing students with a range of majors—as many as 71—to choose from as well as assisting them in their career development with the primary focus lies on the application of theory to practice.
"To date, 150 students have worked in our group of companies and all of them have proven to be remarkable, which is ample proof of Midtown's high educational standards." says a senior recruitment manager of a multinational group of companies.
The objective of the University is to ensure 100% of their graduates are employed globally. In addition, support is provided to students in making a career switch. The career consultants at the University provide one-on-one expert job search advice and all-round career development coaching to students.
About Midtown University
MTU is a leading online university that is committed to providing high-quality education to students around the globe. Its vibrant and diverse community consists of 6,000 undergraduates, 2,000 online graduate students, and almost 700 faculty members providing the largest number of fully accredited programs in 16 diversified field of study. The commitment to providing education excellence is achieved through valuable partnerships with renowned academic, corporate and educational experts.